---
To receive an official receipt for your donation, use this payment button and provide an email address:

Give Water
---
Hold the beautiful impact of your generosity in your hands!
Our goal is to bring you closer to the good you support. And now, every project you support and every community you help is at your fingertips.
Our newest tool to connect you, your giving and the people you serve is now available in the App Store.
Enter "Invite Code" - 7979 (Click the Gear Icon in the App)
See ALL the good that our Bitcoin Donors have funded to date!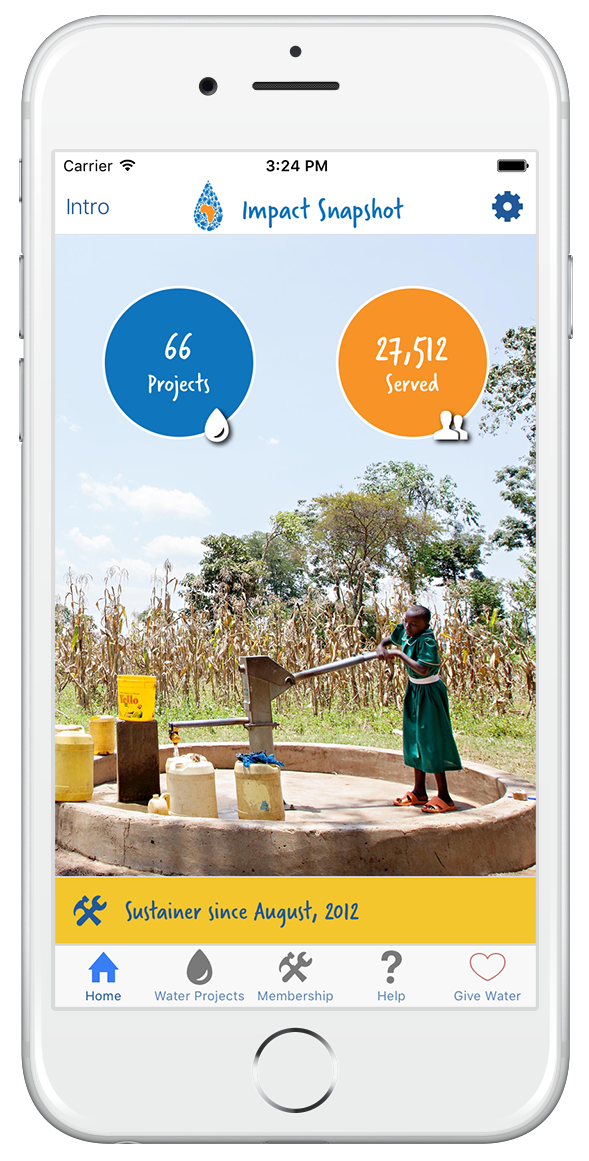 About The Water Project
The Water Project is unlocking human potential by providing sustainable water projects to communities in sub-Saharan Africa who suffer needlessly from a lack of access to clean water and proper sanitation. Access to water unlocks potential. It removes obstacles that hinder a community from growing itself out of poverty.
About our Bitcoin Plans
TWP is currently the lead charity partner of the "BitGive Donation Transparency Platform". Together with the BitGive team, our Founder - Peter Chasse, has been working to develop the ideas for incremental grant making and radical transparency first noted in his invitation to the cryptocurrency comminity in early 2014 - Welcome Cryptos.
TL;DR - We're co-developing a bitcoin powered platfrom to enable small and highly transparent international payments to in-country partners for maintinance and repair of broken down water points. And that platform will be available for any charity to use in the coming months.
All donations are tax-deductible as allowed by law.
Please retain all receipts for tax purposes. All donations FINAL.