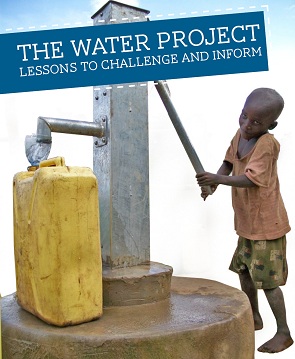 NEW! - We now offer a full packet of free lesson plans. Teach about the water crisis and inspire students to get involved.
Below, you'll find some helpful links to water pollution and filtration science experiments for use in the classroom or at home. We hope these resources help you introduce the importance of clean, safe water to your students.
If you find the links helpful, please let us know.
The Water Project is dedicated to providing clean, safe water to people in the developing world who suffer needlessly without it. We hope you'll introduce our work to your students as part of your lesson plan.
** PLEASE NOTE: All of the links in the "Resources" section of our website are provided for your convenience. The Water Project, Inc. does not endorse any of the linked content. The owners and creators of the content on these third-party sites are solely responsible for that content. If you have concerns about any of these links, please note its URL and contact us here.