---
Monday, March 8th, 2010
by Peter
---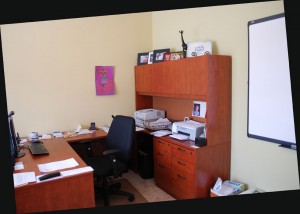 We want to send out a very special word of thanks to Datum for their very generous donation of new office furniture.
The desks and chairs have made such a difference.  We've happily said goodbye to our old sagging folding tables and broken chairs.  And our new filing system (lots more drawers!) makes things so much more efficient around here.
We couldn't be happier or more comfortable.  Thanks!!!




Datum is a designer and manufacturer of durable, American-made storage systems, office equipment and furniture.  Family owned and operated since 1968, Datum offers the industry's most extensive warranty.
Back
---