Beginning on June 6th, 2011 – The Water Project, Inc is relocating our headquarters from Charlotte, NC to Concord, NH.  It's a big move and we couldn't be happier!
We're incredibly excited about this new opportunity to expand our operations, add some office space and welcome new folks to our team!
Our new headquarters in downtown Concord, NH will become a great place for our growing team to collaborate and get creative about solving this water crisis.  (It happens to be above a coffee shop, which will certainly help too!)
Why We're Moving
From the beginning, our belief has been that partnerships and cooperation are the only way to solve the water crisis facing nearly one billion people around the world.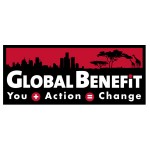 In the spirit of partnership, The Water Project, Inc. is excited to welcome Global Benefit, a non-profit organization in Concord, NH, to our work.  Global Benefit has, for the past ten years, worked to alleviate poverty in its many forms.  Their recent focus on access to clean, safe water as a means to reduce poverty is a passion we obviously share.
We can do more together.
Going forward, The Water Project will take the lead in developing the strong water programs Global Benefit has built so far.  Our newly combined efforts will remain focused on providing clean, safe water to those suffering needlessly without it.
New Hampshire will also make a great new home.  With its proximity to Boston and New England's technology corridor, The Water Project will be able to draw from a rich pool of volunteers uniquely suited to help us build some of the web-based tools we need to better connect our supporters while we keep growing. We're also enthusiastic about working with area colleges and universities as we develop a new internship program.
Finally, without a doubt, New Hampshire is a great place for our team to live and raise a family, even as we keep our administrative costs low.  It's a win all around.
Growing the Team
As part of the transition, we recently welcomed Tess Crick, formerly of Global Benefit, as our new Outreach and Fundraising Coordinator.  In her new full-time role, Tess oversees our combined advocacy and fundraising efforts in schools, churches, colleges, and small groups around the world.   Tess's background is uniquely suited to manage the hundreds of teams that join us each year.  And her passion to reach out to the poor by providing clean water is an inspiration.
Over the coming weeks Mark Warren, Global Benefit's Executive Director, will be introducing The Water Project to their supporters, sharing the vision and potential that surrounds this next exciting chapter for our organizations.  We're more than hopeful about the next stage in our shared growth as we welcome them to our team.  Together, we're going to make a huge impact in the lives of many people.
As we settle in to Concord, The Water Project will add additional administrative support to our team as we look forward to welcoming additional senior staff early in 2012.
About The Transition
We expect the moving process to begin on June 6th and be completed around June 15th.
During this time we will remain open, but response times may be a bit delayed.  Most notably, gifts by check and any mail orders will be delayed up to two weeks or more.  Please plan accordingly.
Our phone numbers and email addresses will remain the same
Our new street address:
The Water Project, Inc.
4 Bicentennial Square
Third Floor, Suite 3
Concord, NH  03301
Our new mailing address:
The Water Project, Inc.
PO Box 3353
Concord, NH 03302-3353
We'd love to hear your comments and questions about this new chapter in our shared story!  And thanks for helping us get here.
Home
More Like This
---