---
Wednesday, June 22nd, 2011
by Peter
---
Faith in Action Overflows to Four Communities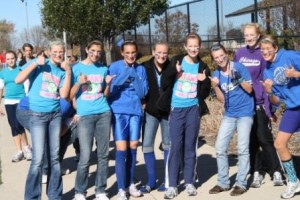 Students at Southwest Chicago Christian School in Tinley Park, Illinois have been learning about the lack of clean water available to people throughout the world.   As Principal Terry Huizenga wrote, "After hearing that one out of every six people in the world do not have access to clean water and that often women and young children walk more than five miles a day in order to obtain water, students decided to take action."
In the spirit of the school's vision statement, "A Christ-Centered Learning Community Intent on Restoring God's World," the students raised $26,000.   Students ranging from kindergarten to eighth grade participated in a walkathon in the fall of the 2010-2011 school year, with the purpose of raising awareness and funds for people in developing nations who lack safe drinking water.  The result?  Four communities will have clean water … three in Kenya, and one in Rwanda.  Now that's faith in action.
But the students didn't stop at fundraising; they also took time to care about the communities on a greater level.  "As Southwest Christian partnered with the Water Project for this important work, they have also been praying that the communities who receive the wells will come to know the love of Christ through their gift of clean water. ", says Principal Huizenga.
Check out the well projects in Kenya and Rwanda that are possible because of students taking action and making a difference:
You can host a walkathon in your community too.  Contact us for a guide of helpful tips to planning this type of event.
Home
More Like This
---