---
Monday, February 6th, 2012
by tcrick
---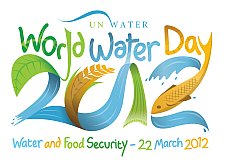 Been thinking about doing something for the first time, or even a second or third time, to help bring clean water to those in need?  Boy, do we have a great date for you!  Grab a pen, your iPhone, your family calendar, or your church bulletin; and mark down Thursday, March 22nd.  This day is set aside each year as World Water Day (WWD), where people all over the world talk about water, and its vital importance.
WWD is no small thing!  The international observance of World Water Day is an initiative that grew out of the 1992 United Nations Conference on Environment and Development (UNCED) in Rio de Janeiro.  Each year since 1993 people have been getting out there and making a splash in their world for clean water.
This year's focus is Water and Food Security.  Did you know that 70% of the water used in the world is used for agriculture?  Growing food takes tons of water, literally!  In fact, it takes about 3963 gallons of water to produce just 2 pounds of beef!  So without adequate water, people can't grow adequate food.  Having access to clean, reliable water sources is important not just for drinking, bathing, and other hygiene practices, but for growing food.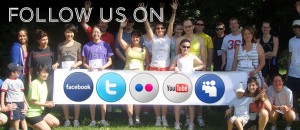 Join us this year, and do something to commemorate WWD this March 22nd.  Host a fundraising event like a walk for water, take the Water Challenge, run in a road-race and get sponsors, and give the gift of clean water to those who do not have it.  Follow us on Facebook and Twitter and re-post the news and project updates we post.  Check out our Get Involved page for more ideas about how you can make this year's World Water day a wave of success!
And invite a friend!  May as well 'make it a date'!
Home
More Like This
---