---
Monday, July 29th, 2013
by Peter
---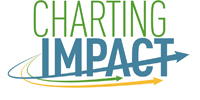 The Water Project just completed our Charting Impact Report as a demonstration of our commitment to ongoing transparency and accountability in support of our mission. The report contains answers to five questions that encouraged reflection and learning about strategies and results in our work.
Charting Impact is a collaboratively developed, extensively tested framework that focuses on making an organization more effective. At the heart of Charting Impact are five simple questions that require reflection and encourage communication about what really matters – results.
Responding to these questions encourages strategic thinking about how an organization will achieve its intended impact, and shares concise information about organization's plans and progress with key stakeholders and the public.
Charting Impact is a nationwide initiative of BBB Wise Giving Alliance, GuideStar USA, and Independent Sector, three organizations that have been leaders in the nonprofit and philanthropic sector for decades. This common framework was developed with input from nearly 200 members of the nonprofit community, including 39 organizations that participated in a pilot test in 2010.
We hope you will check out our report and tell us what you think: Read our Charting Impact Report »
Home
More Like This
---