---
Thursday, September 3rd, 2015
by Lisa McAllister
---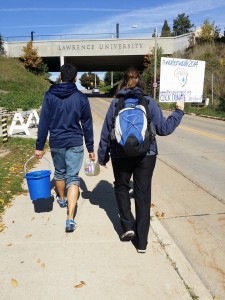 Fox Valley Church of Christ in Wisconsin has been fundraising for The Water Project for years and has helped fund 3 water projects! They host a Walk for Water which is always a huge success!
"We fundraise because we believe that all life is precious. No one can have life without water.We fund raise because if we claim to be Christian, then we must embrace the responsibility to help those that we can. Please join us in bringing water…bringing life. "
Because of their support, Mahiakalo Primary School will soon have a rainwater harvesting tank and new latrines!
Thank you Fox Valley Church of Christ and all our fundraisers for making clean water a reality for so many!

Home
More Like This
---