---
Tuesday, October 25th, 2016
by Lisa McAllister
---

When did it get to be October? Time is flying at The Water Project and thanks to the generosity of our supporters, we're happy to report 125 water projects have been completed so far with another 25 under construction! It's amazing what can happen when people come together!
We're changing it up third quarter and instead of featuring one specific project, we wanted to highlight spring protections. Below, Catherine explains how springs work and why they are so amazing as a clean water source for communities.
Want to read more about spring protection projects? Check out the links below to read through completed project reports.
Mwibichiri Spring Protection
Mukoko Spring Protection
Saul Shivogo Spring Protection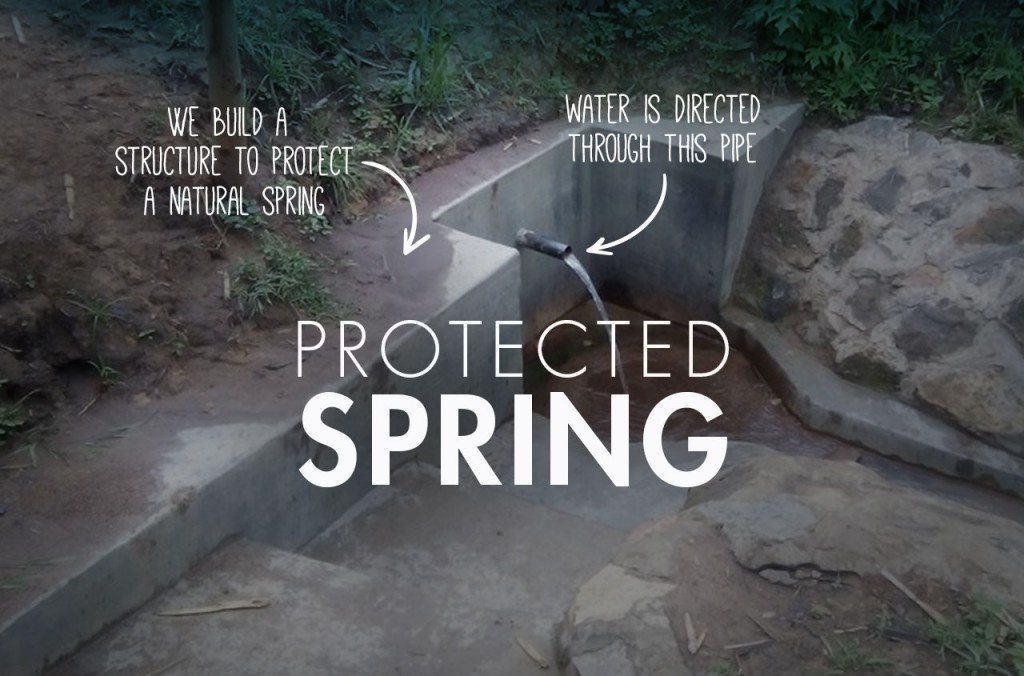 Home
More Like This
---