---
Friday, July 10th, 2020
by Tom Murphy
---
This post is part of a new series by The Water Project meant to highlight the perspectives and experiences of the people we serve and how the COVID-19 pandemic is impacting them. We invite you to read more of their stories here.
"Having a sand dam and shallow well in our locality are helpful to us in this time of a global pandemic. It requires communities to have access to water and practice good hygiene," said Tabitha Mutheke, a 46-year-old mother of 5 children we met during a recent visit to Kathamba Ngii Community.
"The wells have been providing unlimited clean water access to all of us, which is making it possible for regular hand washing all the time as a way of protecting ourselves from the coronavirus."
The Water Project continues to support communities and water points through the COVID-19 pandemic. We are training community members on steps to prevent the spread of the virus, and what people can do if someone gets sick. We are also speaking with community members to hear how their lives are affected by the pandemic.
While in Kathamba Ngii, we spoke with Tabitha. She said she is not working right now since the markets are closed. Normally, she sells clothing at the weekly markets in the area. Also, all of her children are home because the Kenyan schools were closed in April and will remain closed through the end of 2020.
"Access to enough basic food items has changed because I am no longer earning income through my normal business activities. I am no longer able to afford enough food items for my children, and we are mostly surviving on poor diets through the available food items from my small farm," she shared.
An estimated 1 million Kenyans are out of work since the start of the pandemic – many of whom are small business owners and market sellers like Tabitha. Fortunately, people living here, including Tabitha, have access to a reliable water source through the well and sand dam they constructed last year. The water is helping keep Tabitha and her family safe. And it provides water that she uses for her farm to grow food that she can feed her family and potentially sell to other community members.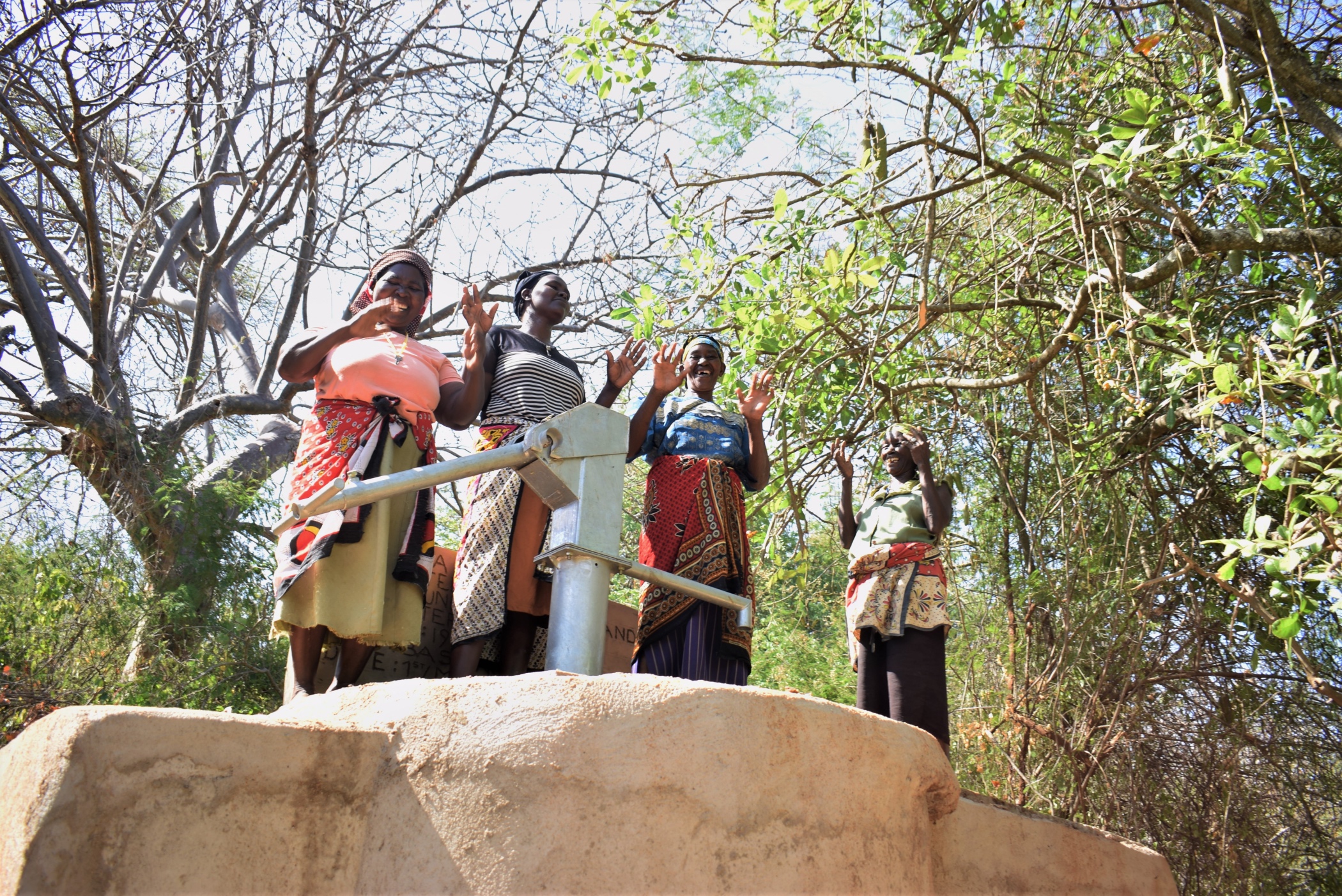 "Access to water in this time of coronavirus is easy since the water is found right in the village. This has helped limit interactions with people from far areas while also providing water round the clock," she said.
We continue to monitor and support the well and dam in Kathamba Ngii so that the people living here do not have to worry about water access, especially during a time of increased stress.
Go here to learn more about how The Water Project is responding to the COVID-19 pandemic.
Home
More Like This
---