Friday, September 18th, 2020
by Tom Murphy
Our team recently visited Ilinge Community to conduct a COVID-19 prevention training and monitor their water point. Shortly after, we returned to check in on the community, offer a COVID-19 refresher training, and ask how the pandemic is affecting their lives.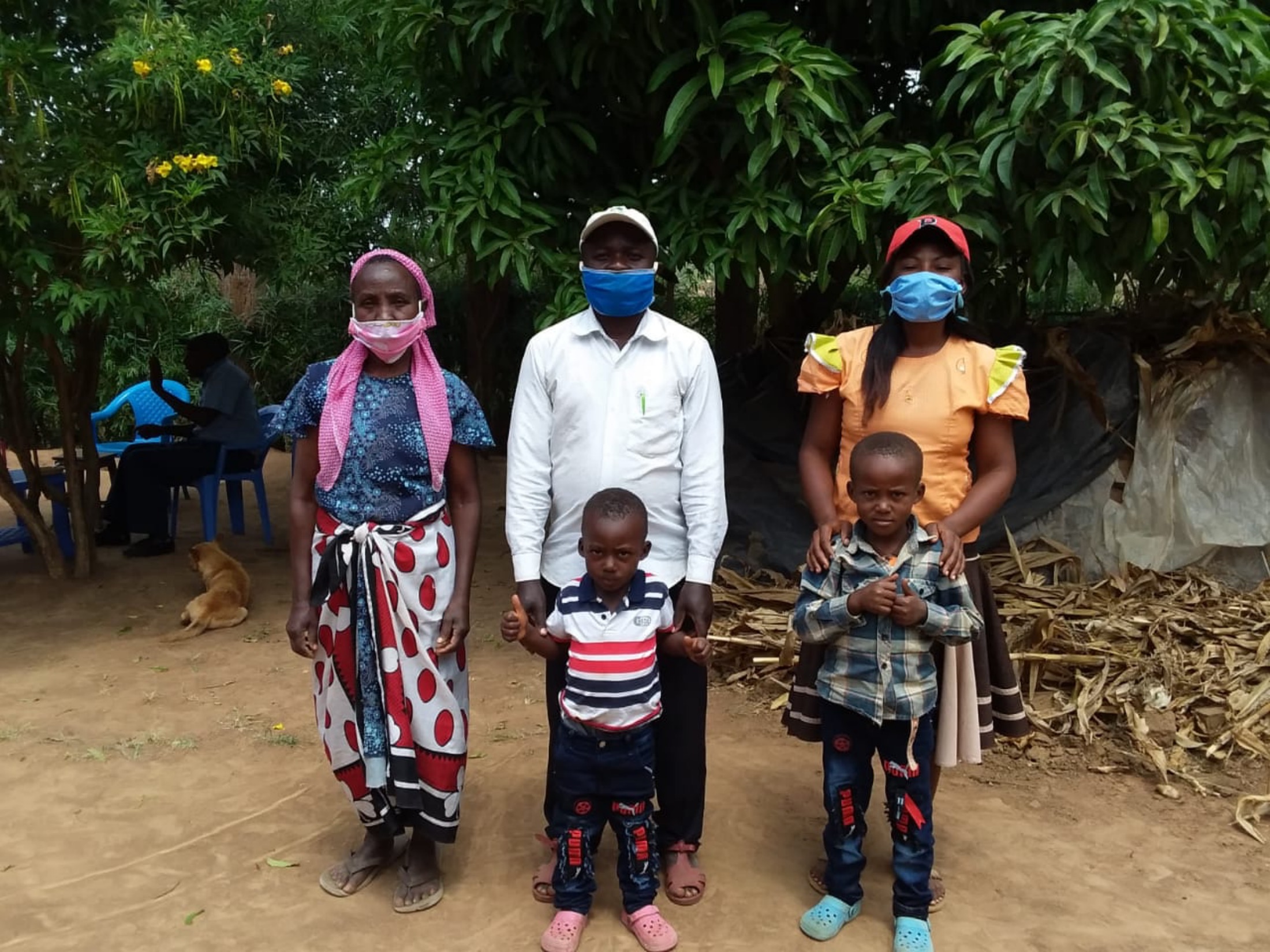 It was during this most recent visit that Sebastian Mumo shared his story of how the coronavirus is impacting his life.
Field Officer Dorcas met Sebastian outside his home to conduct the interview. Both Dorcas and Sebastian observed physical distancing and other precautions throughout the visit to ensure their health and safety. The following is Sebastian's story, in his own words.
---
What is one thing that has changed in your community since the completion of the water project?
Water is life, and now with the sand dams and shallow wells in the community, community members' livelihoods have changed. We now plant vegetables for domestic use. Young men are making bricks using the water in the sand dams. There is the rehabilitation of the areas where the sand dams have been constructed, raising the water tables; hence water in the well is always available. We do not have to queue for long to get water. Our livestock also get sufficient water, improving their health.
How has having a clean water point helped you through the pandemic so far?
With clean water, there are few cases of waterborne diseases because the water is clean and I am assured that the health of my family is protected. We also have enough water to practice washing of hands.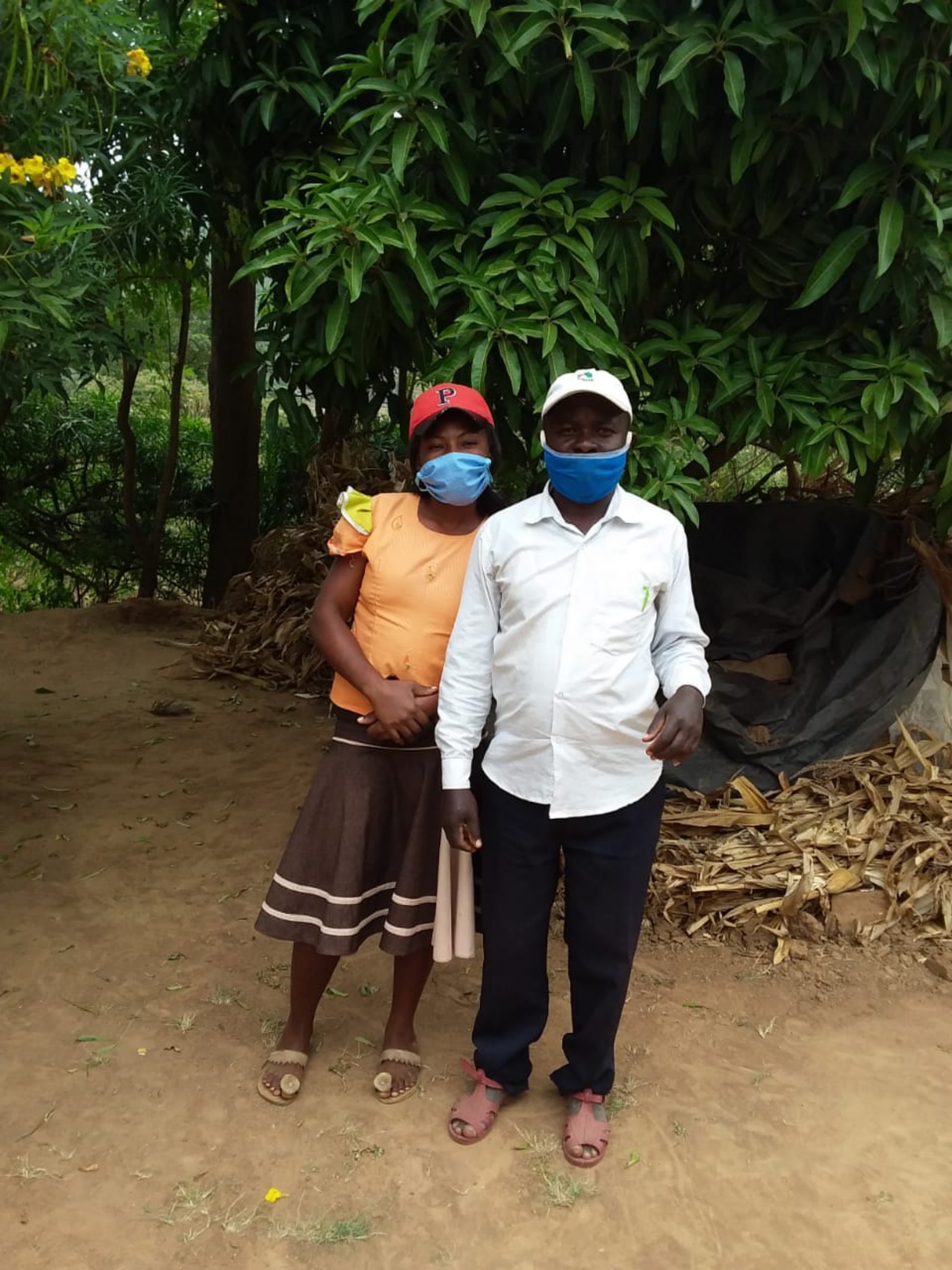 Since the outbreak of COVID-19 in Kenya, has fetching water changed for you because of restrictions, new rules, or your concerns about the virus?
Yes, it has changed because now we have to follow government guidelines and make sure that at the different water sources, there are not many people and practice social distancing.
How has COVID-19 impacted your family?
I would, at times, do business to take care of my family, but that is now a challenge as the demand for the products I sell is low; therefore, there is low income and I have had to cut expenditure on buying household goods. My children are young, and now they cannot go for preschool classes.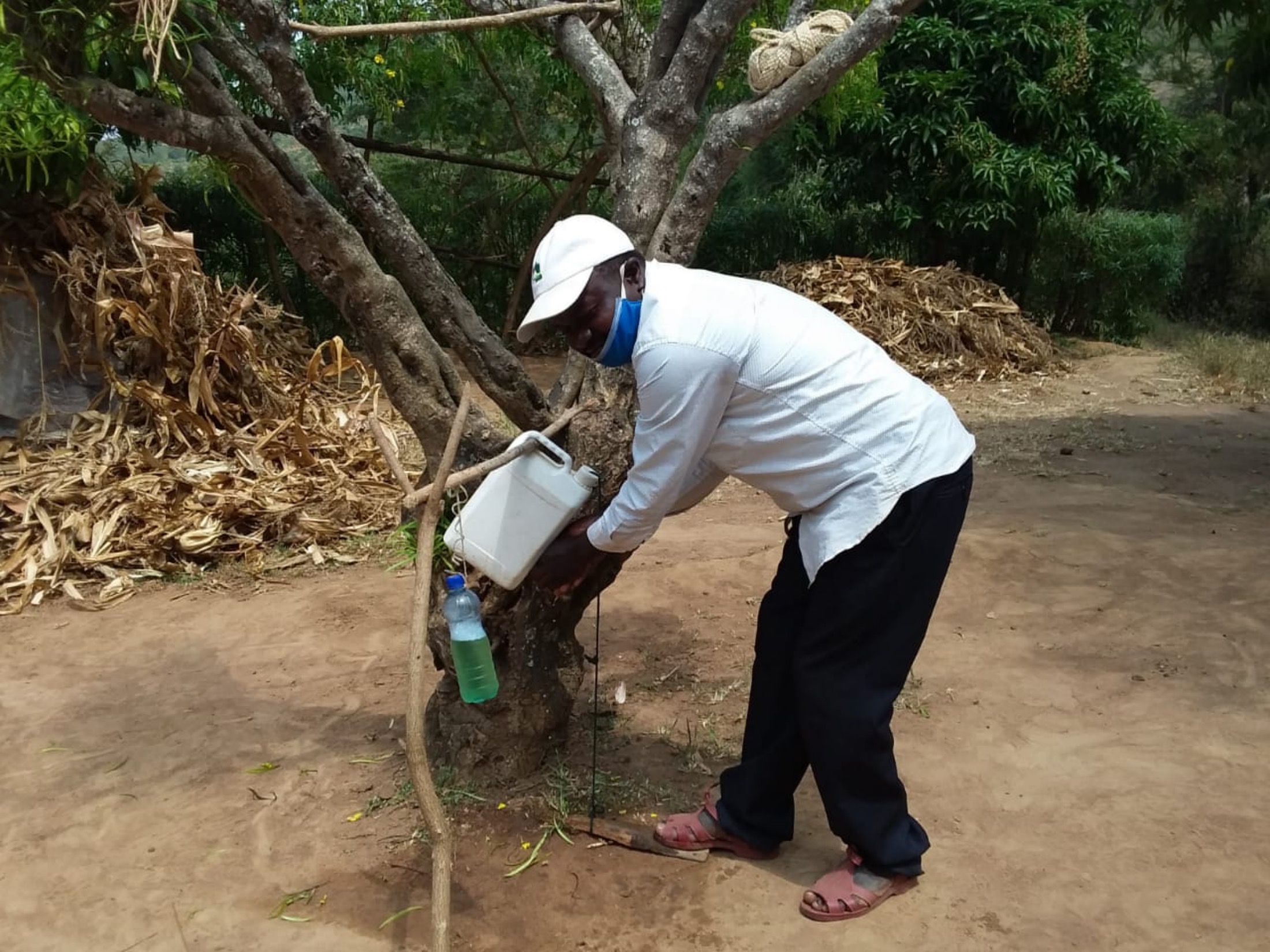 What other challenges are you experiencing due to the COVID-19 pandemic?
Meetings are restricted, affecting activities like table banking and merry-go-round gatherings that we attend. In the area, there are increased cases of petty theft because people do not have income.
What hygiene and sanitation steps have you and your community taken to stop the spread of the virus?
We avoid crowded places and prefer staying home. We wear masks when we go out, and wash our hands with soap and water.
Like most governments around the world, the Kenyan government continues to set and adjust restrictions both nationally and regionally to help control the spread of the disease.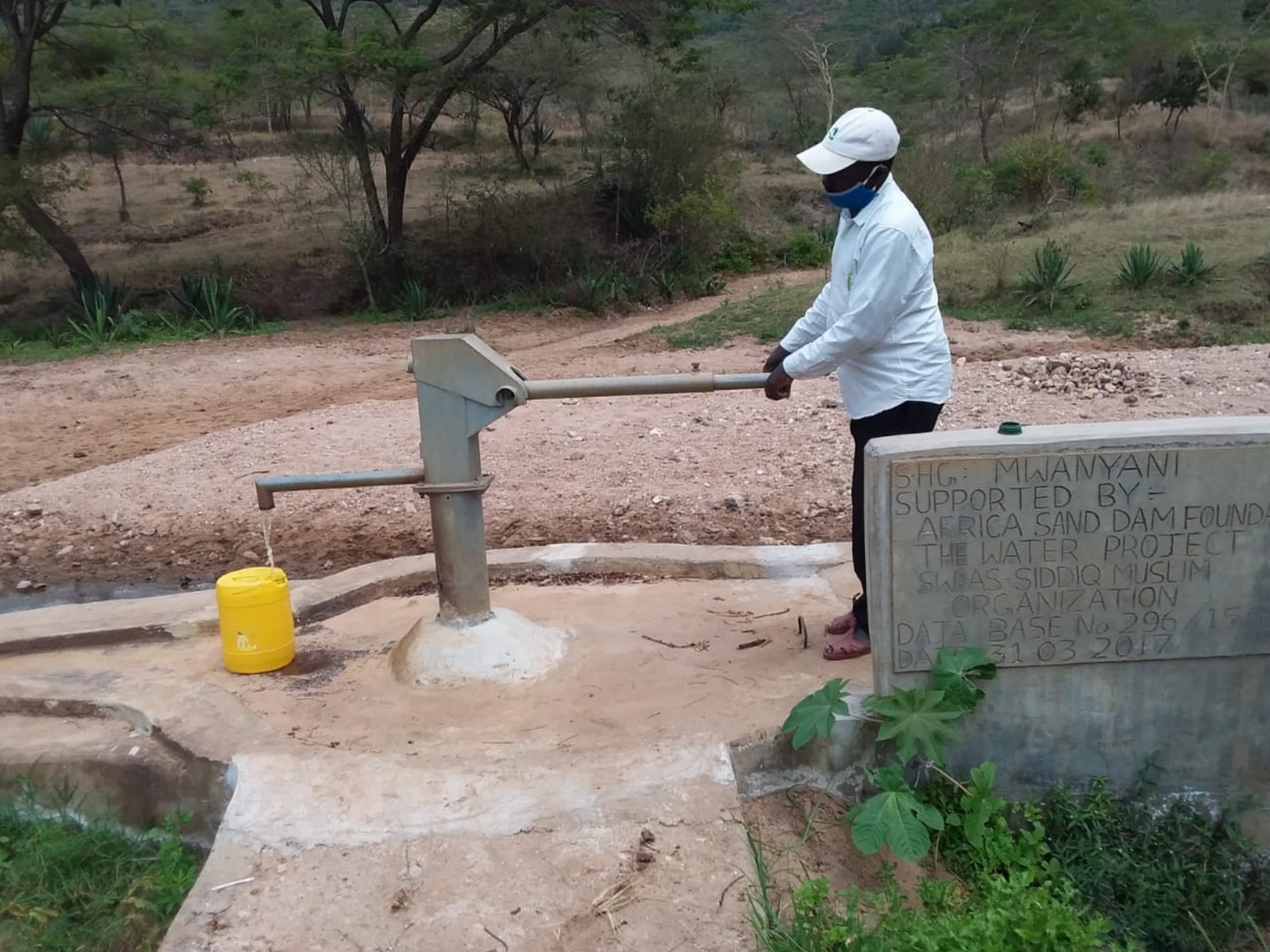 What restriction were you most excited to see lifted already?
The movement to cities like Nairobi, and the opening of worship places like churches.
What restriction are you still looking forward to being lifted?
Opening of schools, and allowing people over 58-years-old to go to church since most of [the people in that age bracket] act as advisors.
When asked where he receives information about COVID-19, Sebastian listed the radio, television, newspaper, loudspeaker/megaphone announcements, word of mouth, and our team's sensitization training.
What has been the most valuable part of the COVID-19 sensitization training you received from our team?
With the training, I was reminded of the importance of wearing masks when I have visitors at home because one may not know their health status. We learned about the importance of eating healthy and continuing handwashing.
This post is part of a new series by The Water Project meant to highlight the perspectives and experiences of the people we serve and how the COVID-19 pandemic is impacting them.
We invite you to read more of their stories here.
Home
More Like This
---