Thursday, January 5th, 2023
by Peter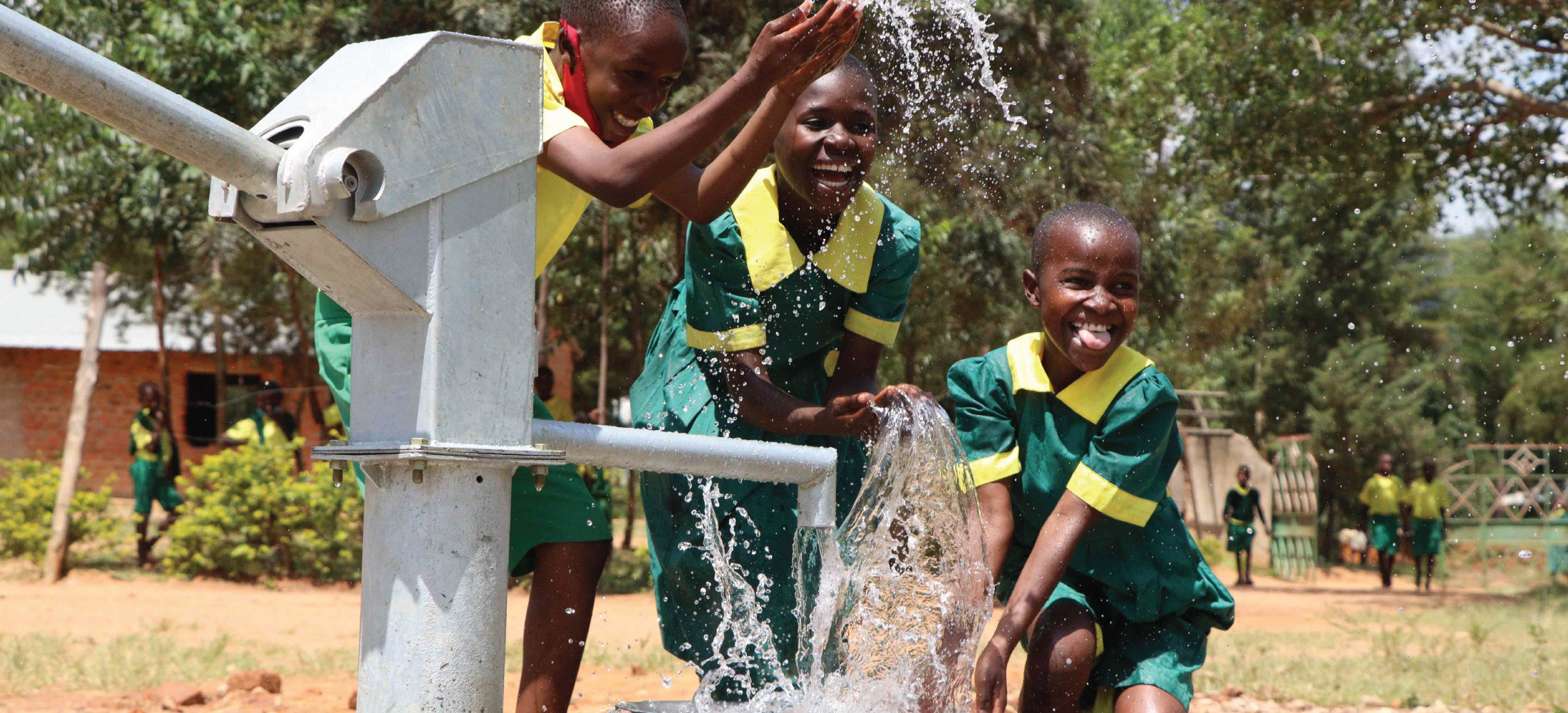 New years are new beginnings. And these new beginnings often come with new resolutions.
As I thought about this over the holiday, I realized that this is what we are blessed to be able to do nearly every day at The Water Project. With support from folks like you, we're quite literally in the business of enabling new beginnings for entire communities. 
For those who previously lacked reliable access to safe and clean water, installing a water point unlocks a new future. With time and health restored, opportunities for development, education, entrepreneurship, and even some much-deserved playtime are laid out like a blank calendar page, ready to be filled with dreams and plans. Hope begins to shine.
What we've learned, though, is that these new beginnings also require a resolution on our part — a promise — to make sure hope isn't clouded again by a failed pump, dried-up spring, or leaking water tank.
Our resolution is called "The Water Promise," and it's arguably the most important thing we do. Because truly solving the water crisis requires solutions that work every single day — long into the future. 
So, when we commit to working in a community, we commit to the community — not to a one-time installation of hardware. We're a long-term water partner with each village, school, and health clinic we serve. We resolve, along with them, to support repairs of inevitable break-downs, address management problems, and help build resilience amidst a changing climate. 
The Water Promise is a resolution we've kept for over a decade. And just this past summer, while in Western Kenya, I visited several of our oldest water projects. One well, at a small nursery school and church, was installed over 12 years ago and is still running as if it were brand new. I took a quick peek at my iPhone while onsite and pulled up the maintenance visit records (anyone can do this for any project on our website). A long list of entries popped up. And, of course, there were numerous notes of visits to address issues with that water well. Like any of the thousands of water projects we monitor, this one had a history of troubles—some minor, some not—that needed work over its lifetime. It was an entirely familiar and predictable record. Hardware doesn't last forever. Some parts don't even last a year in rough conditions. Just like appliances in my own home, care, maintenance, and the occasional overhaul are necessary to keep things running.
As we spoke with this community and listened to people across the region, we kept hearing that The Water Project is known for being "different." Community leaders remarked how our teams come back repeatedly, over many years, to check up on things. When communities call with an issue, our teams respond — often in a day or two. They noted this because it's, unfortunately, out of the ordinary. In Western Kenya, the area is littered with broken water points — installed but never truly resolved. Like a gift that breaks the day after Christmas, a broken water point is often more discouraging than not having one in the first place. Because tomorrow's water matters as much as yesterday's. 
I'm so proud of what we've accomplished and the commitments we continue to make day after day as new water projects are installed. The Water Promise isn't easy to keep. It requires a regular investment of time, people, and money. And it's worth it. The Water Promise is the path to genuinely solving the water crisis. 
Hundreds of you are right there with me, making monthly investments yourself in this work. This Water Promise Circle is our community of supporters making it possible. And every one of you is known to these nurseries, schools, health clinics, and entire villages as the heroes who truly understand and are committed to solving the water crisis. 
Your commitment and the hard work of our teams on the ground, our monitoring analysts, and our support staff mean that the resolutions we make this year will be enduring promises that last well beyond the celebrations of new beginnings.
Home
More Like This
---