Burkina Faso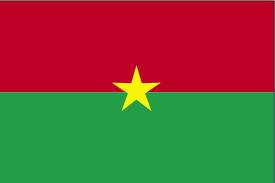 According to the latest UNDP report, Burkina Faso is ranked 161st out of 169 countries with comparable date in the United Nations Human Development Index. Poverty is pervasive throughout the country, and recent challenges such as outbreaks of meningitis, yellow fever, and cholera, as well as civil conflict in neighboring Côte d'Ivoire, have only added to the extreme vulnerability of the Burkinabe people.
Only about 72% of Burkina's primary school-age children are enrolled in primary school due to the costs of school supplies, insufficient infrastructure and teachers, and opportunity costs of sending a child to school when he or she could earn money for the family. The landlocked nation has few natural resources and a weak industrial base. About 90% of the population is engaged in subsistence agriculture, and therefore vulnerable to periodic drought.
The country has an abundance of valuable water sources, but most pumps are either in some state of disrepair or altogether non-functioning. As a result of the lack of access to clean water and basic sanitation throughout the country, there is a persistence of waterborne illnesses like diarrhea and cholera. The most cost-effective and efficient way for TWP and our partners to affect change for Burkina Faso's thirsty is to rehabilitate these water sources: replacing hand pumps, repairing broken parts, sealing open wells—doing whatever is necessary to restore clean water to the people who need it most.