"I am a student of Mavusi Primary School. Here are the challenges that we are undergoing: We have not enough water in our school, there is poor sanitation, and this has resulted in poor performance and many students have transferred to other schools and others have dropped out," 12-year-old Mary shared.
In fact, there is no water at Mavusi Primary School.
Instead, students have to walk to the school board chairman's home to get water from his hand-dug well. This well is just an open hole in the ground without a pump or cover. There are logs covering the topic, which is dangerous because these logs will rot as they get wet. Not only is it dangerous to pull water up from this open hole, but it is dangerous to even drink the water. The entire process of leaving school, drawing water up with a bucket and rope, and carrying it back takes up a lot of study time.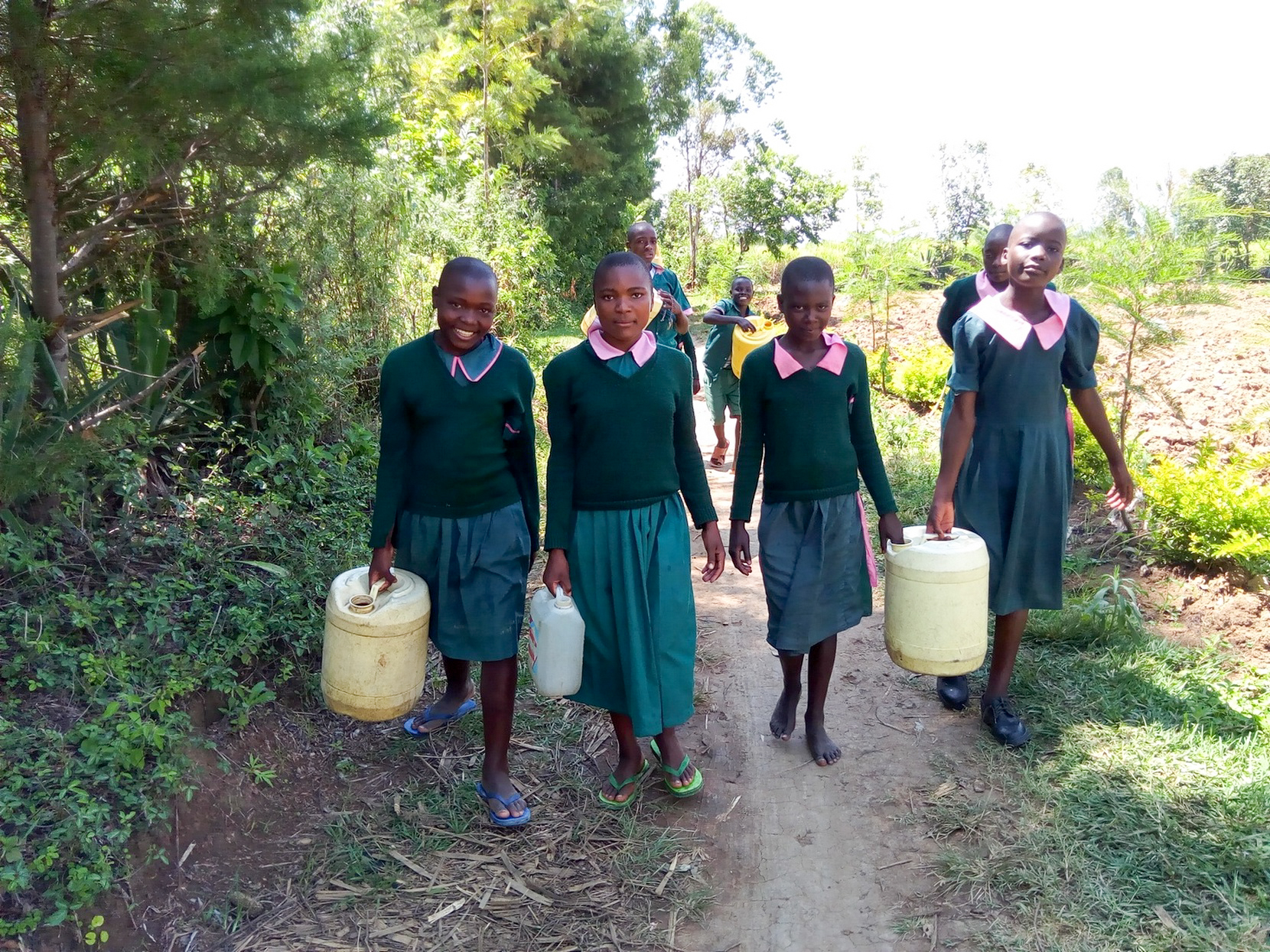 Most students suffer from typhoid. They are unable to participate in extracurricular activities and barely make it through lessons. Parents spend a lot of money on treatment for their children.
Mavusi Primary School was started by the Kenyan Government in 1958 and is now sponsored by a local church. The school began with a small number of 30 students compared to the current population of 745 students. They have tried their best, but due to the challenges of insufficient water and latrines, they are unable to provide a good environment for their students.
The school is found in a cool and peaceful rural area. It was the season of long rains during our first visit, so the place was very green. Walking onto school grounds, it looks to be a place full of old and new things. Some builds are falling apart, while others look brand new. The school had 13 classrooms, but six of them were just torn down because of their dangerous, dilapidated condition.
The school day starts at 6:45am when the teacher on duty gives instruction to students on cleaning their compound, classrooms, and latrines. Students sit for a short study hall before they assemble for morning announcements. They have five lessons per day, broken up by a tea break and lunch break. There are extracurricular activities for an hour before students are dismissed at 4:30pm.
What we can do:
Training
Training will be held for two days. The facilitator will use PHAST (participatory hygiene and sanitation transformation), ABCD (asset-based community development), CTC (child to child), lectures, group discussions, and handouts to teach health topics and ways to promote good practices within the school. The CTC method will prepare students to lead other students into healthy habits, as well as kickstart a CTC club for the school.
Handwashing Stations
This CTC club will oversee the new facilities, such as handwashing stations, and make sure they are kept clean and in working condition. The two handwashing stations will be delivered to the school, and the club will fill them with water on a daily basis and make sure there is always a cleaning agent such as soap or ash.
VIP Latrines
There are currently only 11 latrines for 745 students.
Two triple-door latrines will be constructed with local materials that the school will help gather. And with a new source of water on school grounds, students and staff should have enough to keep these new latrines clean.
Rainwater Catchment Tank
A 50,000-liter rainwater catchment tank will help alleviate the water crisis at this school. The school will also help gather the needed materials such as sand, rocks, and water for mixing cement. Once finished, this tank can begin catching rainfall that will be used by the school's students and staff.
We and the school strongly believe that with this assistance, standards will significantly improve. These higher standards will translate to better academic performance!