Although Musosya Mixed Secondary School has two rain tanks to serve the school's 124 students and 13 staff members, they are quickly emptied in the dry season. When the rain tanks are dry, students fetch water from an open source a kilometer away, eating up 15 minutes of class time each way.
Even when the rain tanks are full, the water they supply is unsuitable for drinking. The school's iron sheets that collect the rainwater are worn out and rusty, which can cause water contamination.
"The water scarcity in the school has reduced student attendance because some of them get tired and forego learning altogether due to the water challenges," said Bernard Mutune, the school's Head Teacher (pictured below). "The school performance has waned."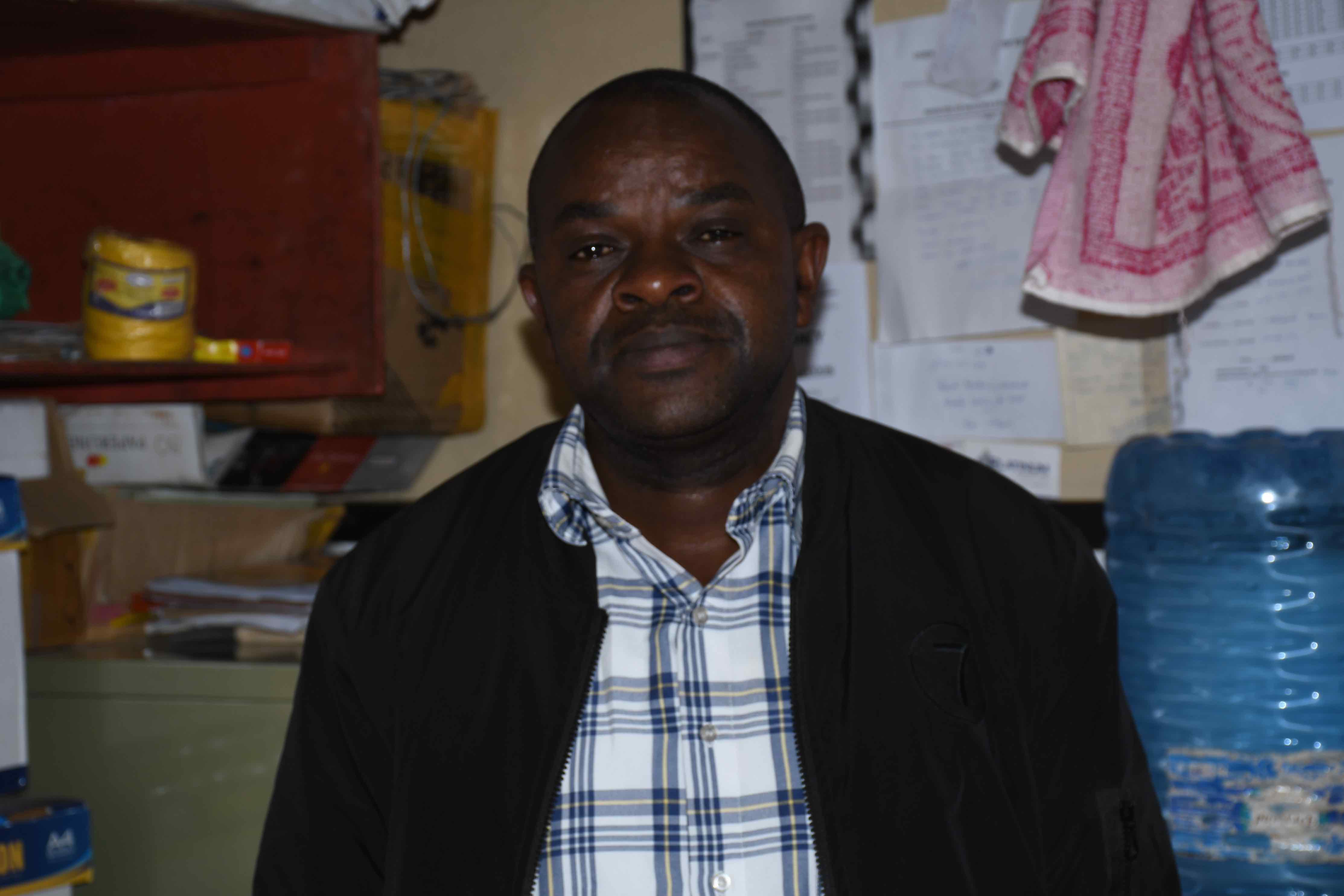 "I have to wake up early to go fetch water before coming to school, which leaves me exhausted," said Charles M., a 17-year-old student (pictured below). "[I]cannot fully concentrate on my academic performance. Due to the contaminated water from the existing rainwater tanks and surface water, I sometimes develop stomach aches, making it uncomfortable to learn."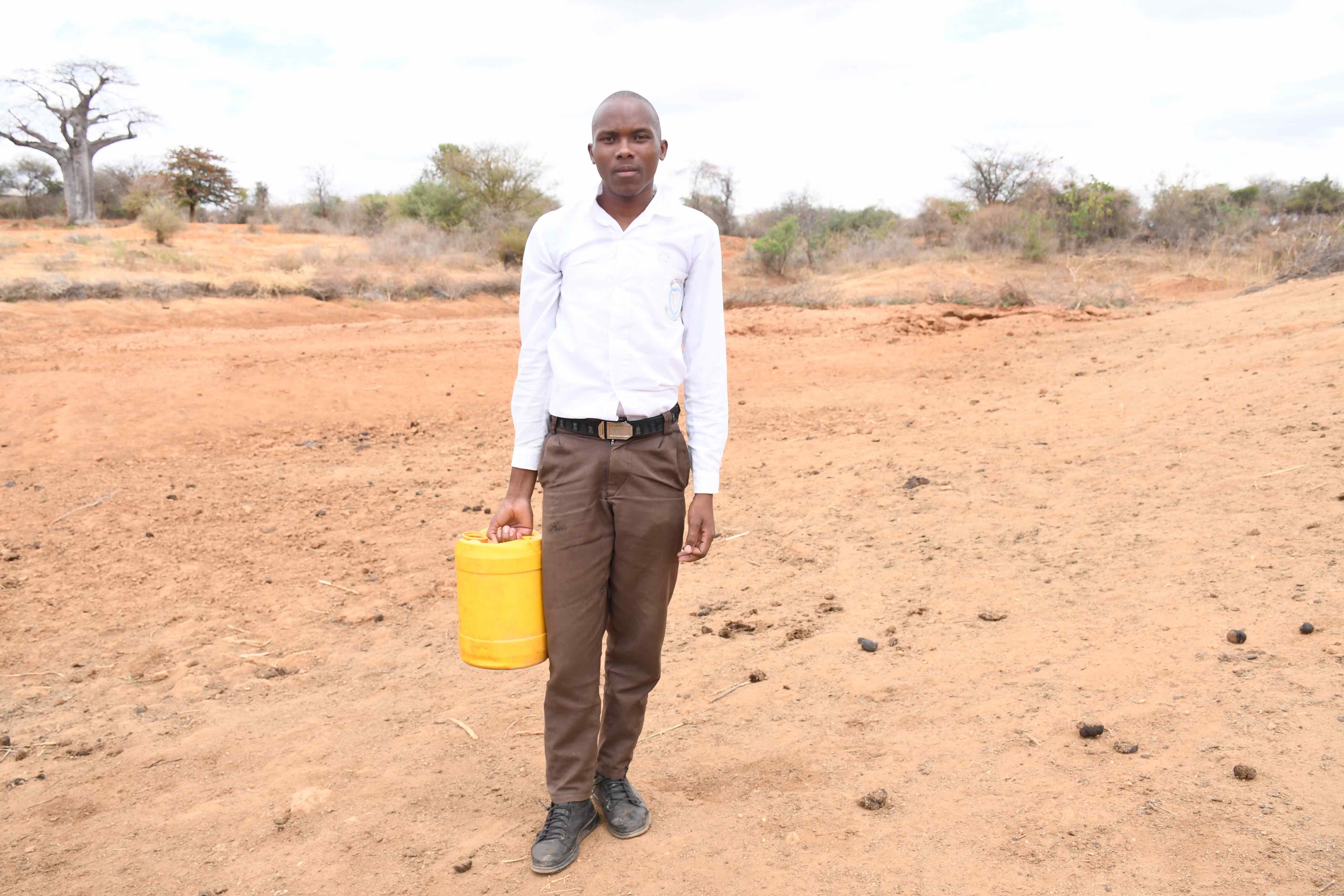 Another problem caused by water scarcity is poor hygiene. Without water to fill the handwashing stations or clean the latrines, the students' health issues become even worse.
Bernard explained: "Maintaining proper hygiene and sanitation has also been difficult, which exposes us to infections such as COVID-19, because we even lack water for the handwashing stations."
"The poor hygiene and sanitation in the school leads to foul smells from the latrines, which sticks on my garments after using the toilets," Charles added.
Rain Tank
We will build a 104,000-liter rain tank for this school, making the others look tiny in comparison. Because of how rarely it rains in Southeastern Kenya, this tank's large volume is designed to store as much water as possible during the seasonal rains, making more water available through the dry months. This water will benefit the students, teachers, and supplementary staff.
Parents will mobilize the materials needed for construction, including sand, stones, and water. They will also lend their strength and time to help with the construction. We will complement their materials with a skilled artisan to lead the project in addition to providing the tools, lumber, metal, cement, and gutter system.
As soon as the tank has time to cure, it can begin collecting rainwater for the school's use.
Training
We will train students and staff on sanitation, hygiene, and other topics for 1 day. Those in attendance will form a school health club that will promote good hygiene and sanitation practices both at school and at home. They will learn all of the steps to proper handwashing, how to treat water, and how to keep their environment clean. The school will also be taught how to best oversee and maintain their new rain tank and handwashing stations.
Handwashing Stations
A total of 3 handwashing stations will be installed upon the project's completion and before training. These are 1,000-liter plastic tanks fitted with 3 taps each, allowing 9 students to wash their hands at once. The student health club and school management will be responsible for making sure the tanks are filled with water and that a cleaning agent such as soap or ash is always available.