At Kaundu Mixed Secondary school, water is rationed for the 643 students and 27 staff members because there is never enough.
The school has three water sources available, but none of them are adequate enough to solve the water scarcity problem. Their first water source is a standpipe fed by a borehole well, but the water it yields is incredibly salty. The standpipe is also shared with the community, so students often meet queues of people waiting there, which delays kids from returning to class in time. Waiting in long lines for salty water damages students' morale.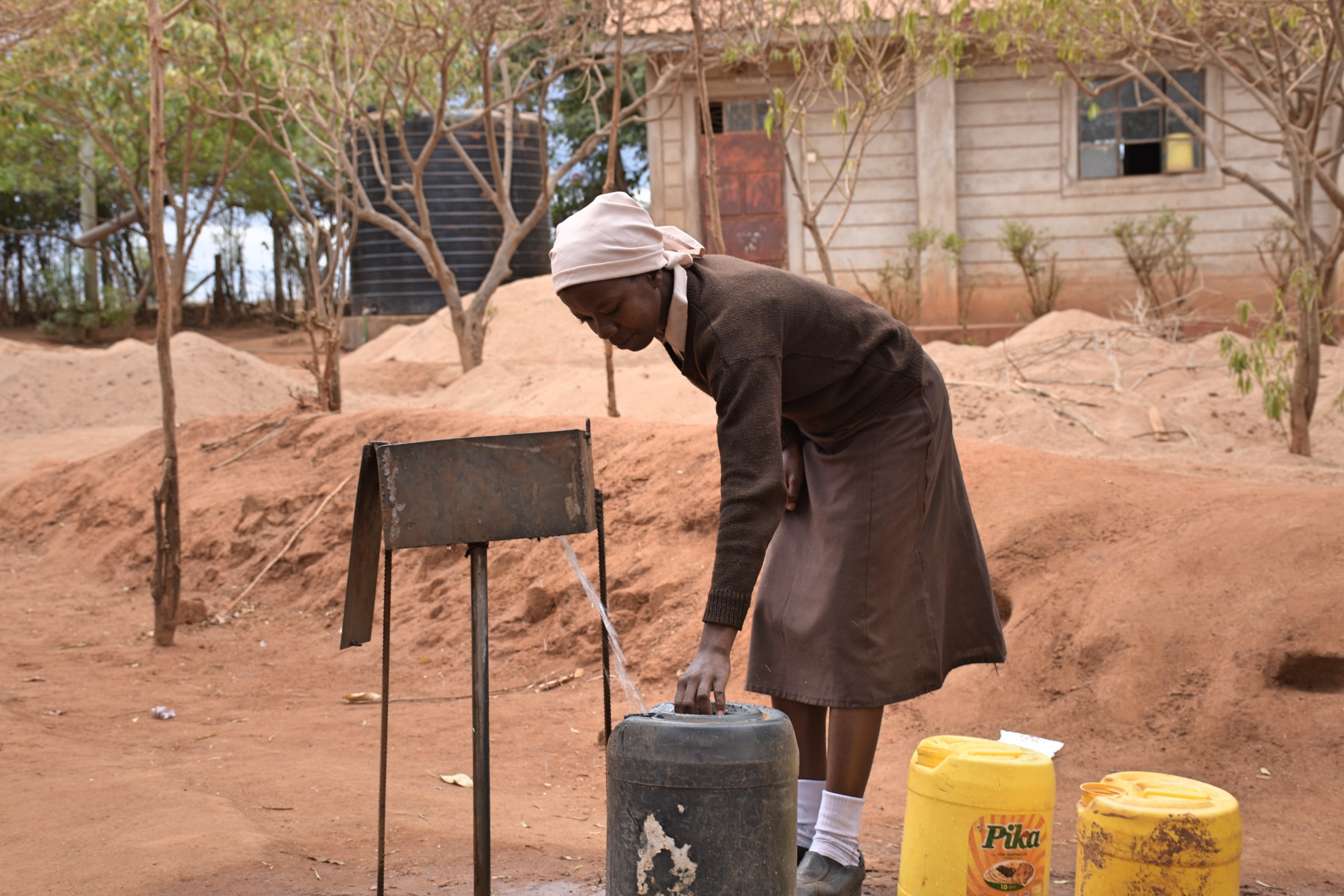 "The available water acquired from the community borehole is salty and cannot be used for cooking or drinking," said our field officer, Alex. "The water point is also shared with the community, which causes challenges such as quarrels, water disconnection, and misunderstandings."
There are also three small rain tanks whose holding capacity is limited. If it rained often in this region, the tanks would have ample opportunities to fill up. But since it only rains a few times a year at most in Southeast Kenya, the tanks mostly sit empty. The school has been unable to build anything larger because such a large construction project is an expense they can't afford.
"Water from the current sources is unsuitable for drinking because it is salty," said headteacher David Murathi (pictured below). "I purchase drinking water because I cannot drink this water. However, my students do not have that privilege of purchasing water and have to drink it. The water shortage also affects my agriculture students because there is insufficient water for irrigating their crops. Meals often delay because of water shortage, for instance, last term when students went back to class on empty stomachs."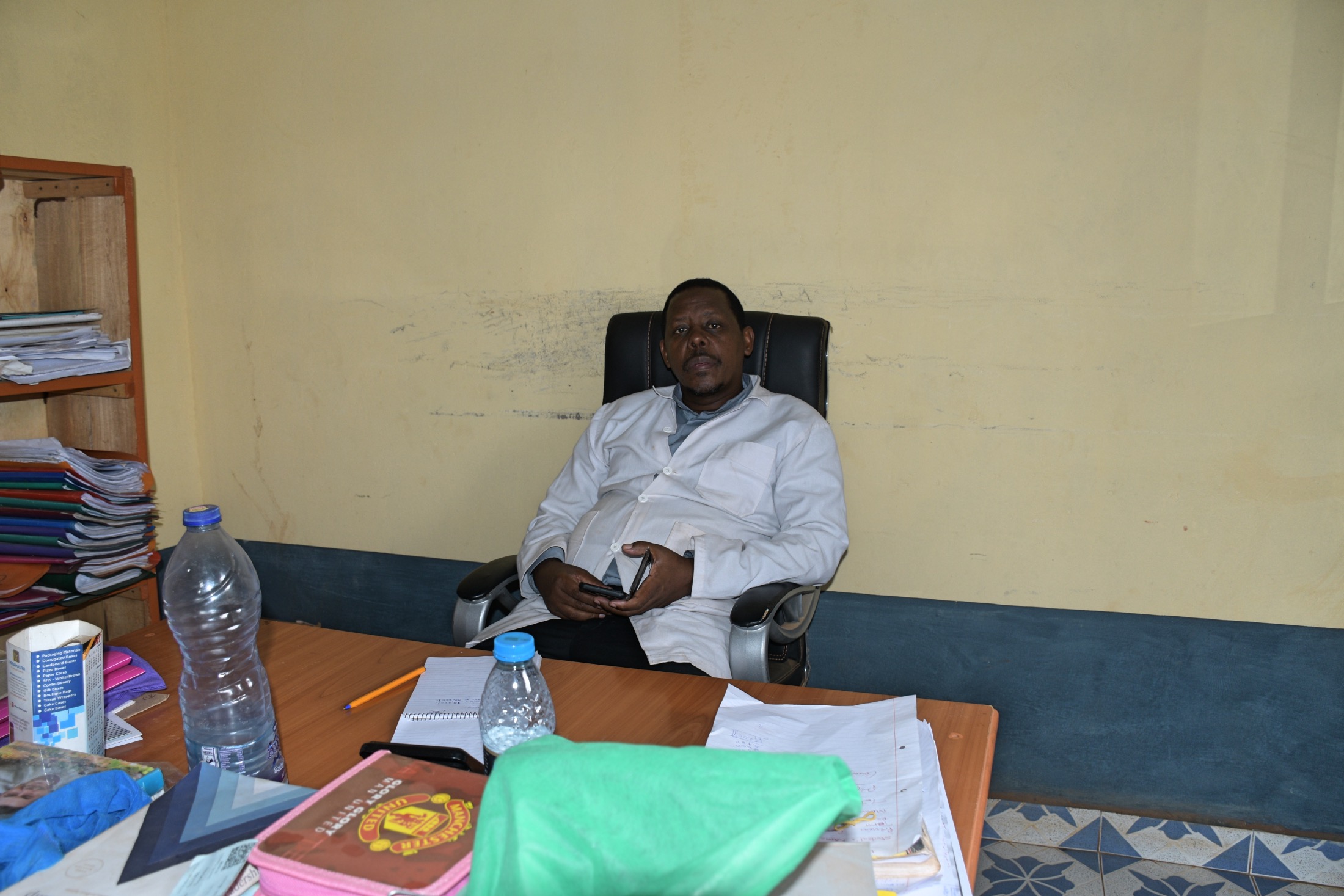 Because the students (understandably) don't want to drink the borehole's water, they tightly ration what little rainwater they can collect, as 19-year-old James (shown below, first in line at the borehole) explained.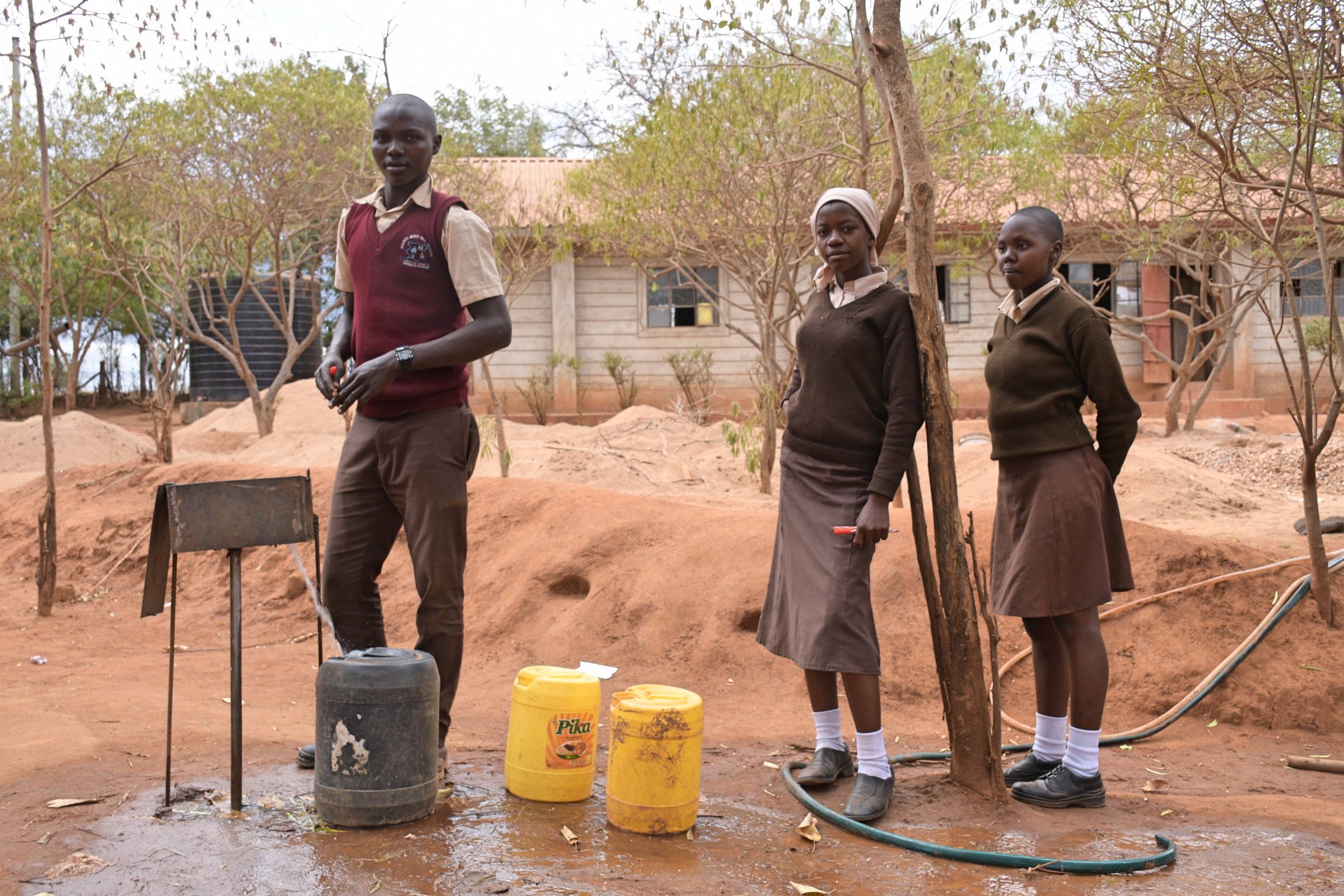 "Water shortage is rampant within the school and this region at large," James said. "As such, our classes and latrines are rarely cleaned. For instance, last term, we did not wash our classes at all. We could only sweep them and bear with [the] dust. The water in school is salty because it is derived from the borehole. Thus, we have to rely on the inadequate rainwater for drinking water."
As James said, the water scarcity means that the school can't properly maintain proper hygiene. This means that students and staff are more apt to get sick, which is already an issue due to students sometimes having to drink the borehole's unsafe water. Pupils have suffered from stomachaches, diarrhea, and typhoid, which are all preventable with proper hygiene.
The school needs a more long-term, reliable solution so that the pupils can stop worrying about water and get back to learning.
Rain Tank
We will build a 104,000-liter rain tank for this school, making the others look tiny in comparison. Because of how rarely it rains in Southeastern Kenya, this tank's large volume is designed to store as much water as possible during the seasonal rains, making more water available through the dry months. This water will benefit the students, teachers, and supplementary staff.
Parents will mobilize the materials needed for construction, including sand, stones, and water. They will also lend their strength and time to help with the construction. We will complement their materials with a skilled artisan to lead the project in addition to providing the tools, lumber, metal, cement, and gutter system.
As soon as the tank has time to cure, it can begin collecting rainwater for the school's use.
Training
We will train students and staff on sanitation, hygiene, and other topics for 1 day. Those in attendance will form a school health club that will promote good hygiene and sanitation practices both at school and at home. They will learn all of the steps to proper handwashing, how to treat water, and how to keep their environment clean. The school will also be taught how to best oversee and maintain their new rain tank and handwashing stations.
Handwashing Stations
A total of 3 handwashing stations will be installed upon the project's completion and before training. These are 1,000-liter plastic tanks fitted with 3 taps each, allowing 9 students to wash their hands at once. The student health club and school management will be responsible for making sure the tanks are filled with water and that a cleaning agent such as soap or ash is always available.