Stories and Community Profile
Port Loko, Sierra Leone WaSH Program

Project Type: Borehole Well and Hand Pump
Project type subject to change prior to completion based on community needs and geographical and hydro-geological limitations.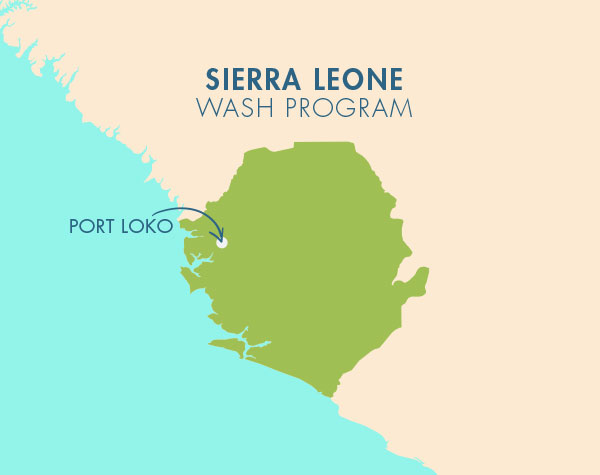 The Water Project's Port Loko WaSH Program is focused specifically on rural communities and institutions in Kaffu Bullom and Lokomasama Chiefdoms.
Approximately 50% of the population across the country lacks access to safe water.
After other water organizations pulled out of Port Loko District in 2014, The Water Project developed a responsible monitoring program for those past projects, as well as new program work.
Currently, The Water Project is the only water and sanitation development presence in this area – and actively monitors over 110 past projects.  Our 2016 program will implement 23 water projects, which include well rehabilitations and new boreholes with hand pumps.
Our community engagement is inclusive of local faith communities and focuses on community led-trainings and the creation of Child Health Clubs.
Ebola continues to be a risk, and our work within communities is a front-line preventative for its re-emergence.
Hygiene and Sanitation Training targets overall health, teaching communities about the importance of handwashing and latrine use.
Ongoing mobile monitoring breaks the cycle of broken water systems and helps gauge the impact of every project.  Thanks to our monthly donors, we are able to monitor and repair water projects to ensure water continues to flow.