The water source for half of the people living in Gbonkogbonko Village is still the swamp. The first order of business is for most women here is to fetch water from the swamp. A large container of this water is fetched very early in the morning to be used for drinking and cooking that day. The best time to fetch water is very early in the morning because all the dirt and debris will have settled to the bottom.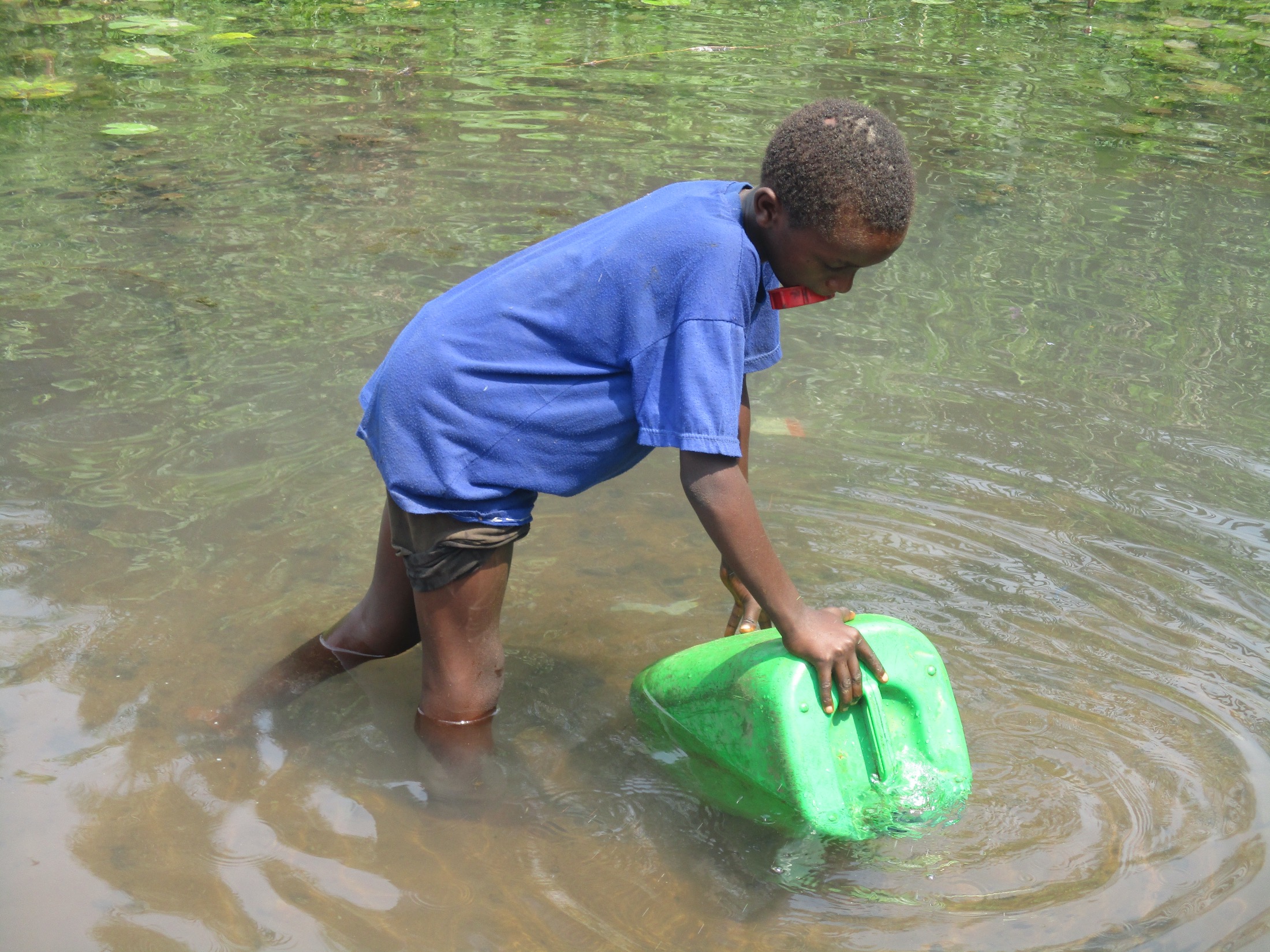 The community has a well at Kankalay Primary School that we rehabilitated last year, but there are still 846 people who use the open, unsafe swamp to get water because it is closer to their homes.
"As a community elder, I am obligated to do my best and provide for myself and my people. Honestly, I am tired of drinking water from the swamp," said Morlai Kamara.
His granddaughter Memunatu is a 9-year-old primary school student at Kankalay Primary School. During the day she can get water from the well at the school, but she has to rely on the swamp source when she goes home. On the day of our visit, she was not in school due to an infection that caused diarrhea.
"The distance from the school to my house is too far and the distance from my house to the swamp is much closer," she explained.
The quality of the water is poor. The runoff soil from the swamp farming laced with different types of fertilizer is the main contaminant polluting the water supply. People, like Memunatu, contract waterborne diseases from drinking the water.
What we can do:
New Well
We will be drilling this well in Gbonkogbonko Village. This project will relieve the people here of the their water challenges
Our team will drive over the LS200 mud rotary drill rig and set up camp for a couple of nights. Once the well is drilled to a sufficient water column, it will be cased, developed, and then tested. If these tests are positive, our mechanics will install a new India Mark II pump.
This community has been pushed to open, contaminated well for their water. By drilling this borehole, Gbonkogbonko Village will be provided with plenty of accessible clean drinking water.
Training
There will be hygiene and sanitation training sessions offered for three days in a row.
Community members will learn how to make a handsfree handwashing station called the "tippy-tap." We will use these tippy taps for handwashing demonstrations, and will also teach about other tools like dish racks and the importance of properly penning in animals. We will highlight the need to keep latrines clean, among many other topics.
These trainings will also strengthen a water user committee that will manage and maintain this new well. They will enforce proper behavior and report to us whenever they need our help solving a serious problem, like a pump breakdown.