After morning prayers, people living in Modia Dee travel to the stream to fetch water. For some people, this is just the first of 4 trips they will make back and forth to this open-source to get water.
"We have suffered too much for the access to clean water. We are only drinking this water because it is the only available source," explained Ali Marah, a farmer in the community.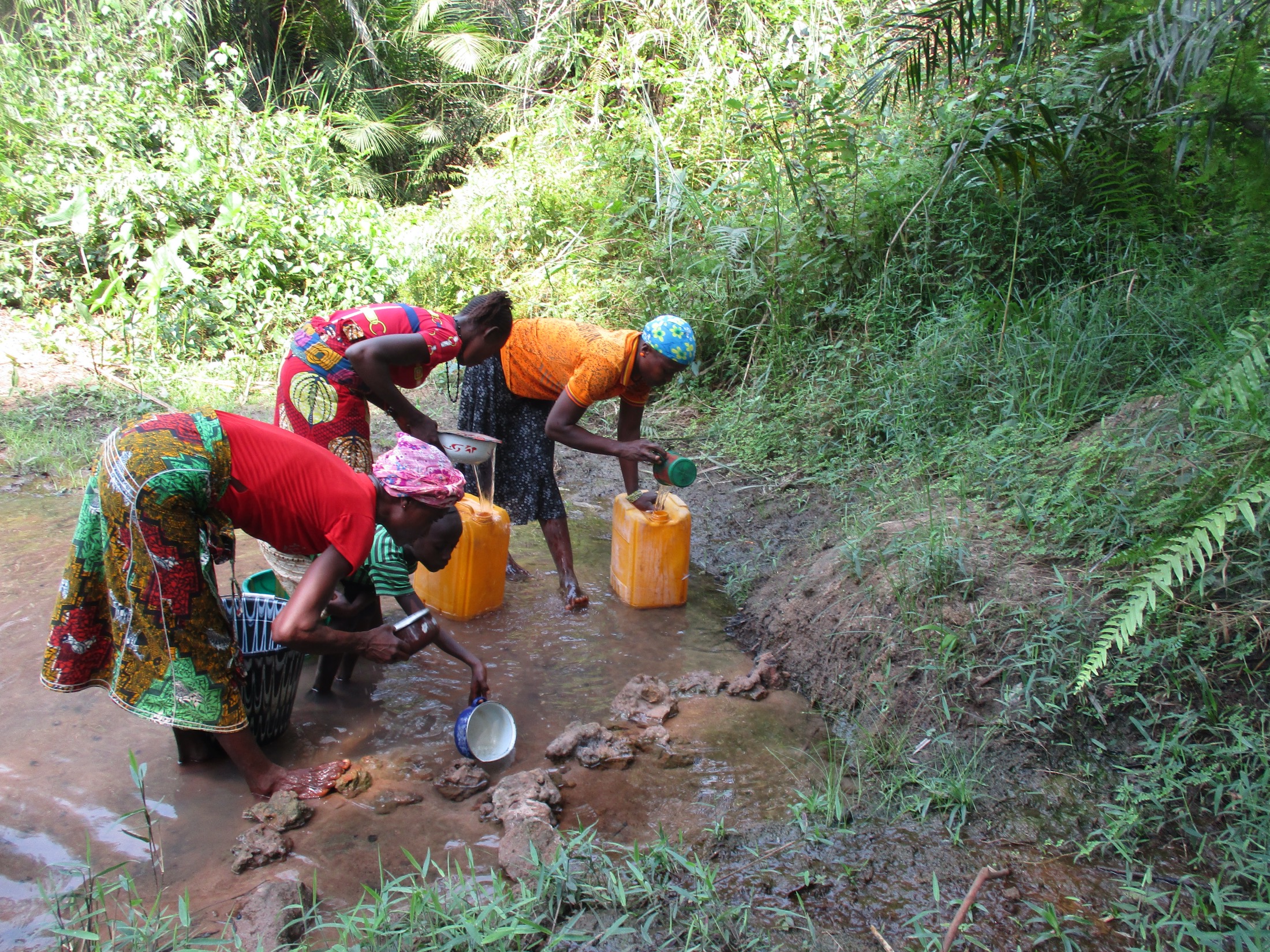 Modia Dee is located along the Gbainty-Bailor highway. Its town center has about fifteen houses lined up along the street. Most of the 300 people here are farmers. Women will often take care of the small family farm while the men will work as day laborers on large scale farms.
The road to the stream is very slippery and hilly. Residents told us of instances where children were injured while making the journey to fetch water. The distance also causes children to go to school late due to the time spent getting water each day.
"I really do not get enough sleep when night comes. I usually ponder over my early morning task, especially going to fetch water at the bumpy route to the stream," said 14-year-old Mohammed.
"I prefer doing other jobs instead of going to the stream. I am all the time late for school because of the distance and the number of trips I need to make to the stream."
Cases of typhoid, dysentery, and other waterborne diseases are frequent due to drinking water from the open-source. These illnesses contribute to children missing school as well.
What we can do:
New Well
We will be drilling this well at Modia Dee. This project will relieve the people here of their water challenges.
Our team will drive over the LS200 mud rotary drill rig and set up camp for a couple of nights. Once the well is drilled to a sufficient water column, it will be cased, developed, and then tested. If these tests are positive, our mechanics will install a new India Mark II pump.
This community has been pushed to open contaminated well for their water. By drilling this borehole, Modia Dee Community will be provided with plenty of accessible clean drinking water.
Training
There will be hygiene and sanitation training sessions offered for three days in a row.
Community members will learn how to make a hands-free handwashing station called the "tippy-tap." We will use these tippy taps for handwashing demonstrations and will also teach about other tools like dish racks and the importance of properly penning in animals. We will highlight the need to keep latrines clean, among many other topics.
This training will also strengthen a water user committee that will manage and maintain this new well. They will enforce proper behavior and report to us whenever they need our help in solving a serious problem, like a pump breakdown.