The 573 residents of Lower Ma-King have been without access to clean and safe water for more than 20 years. The entire community depends on the open well for all their water uses.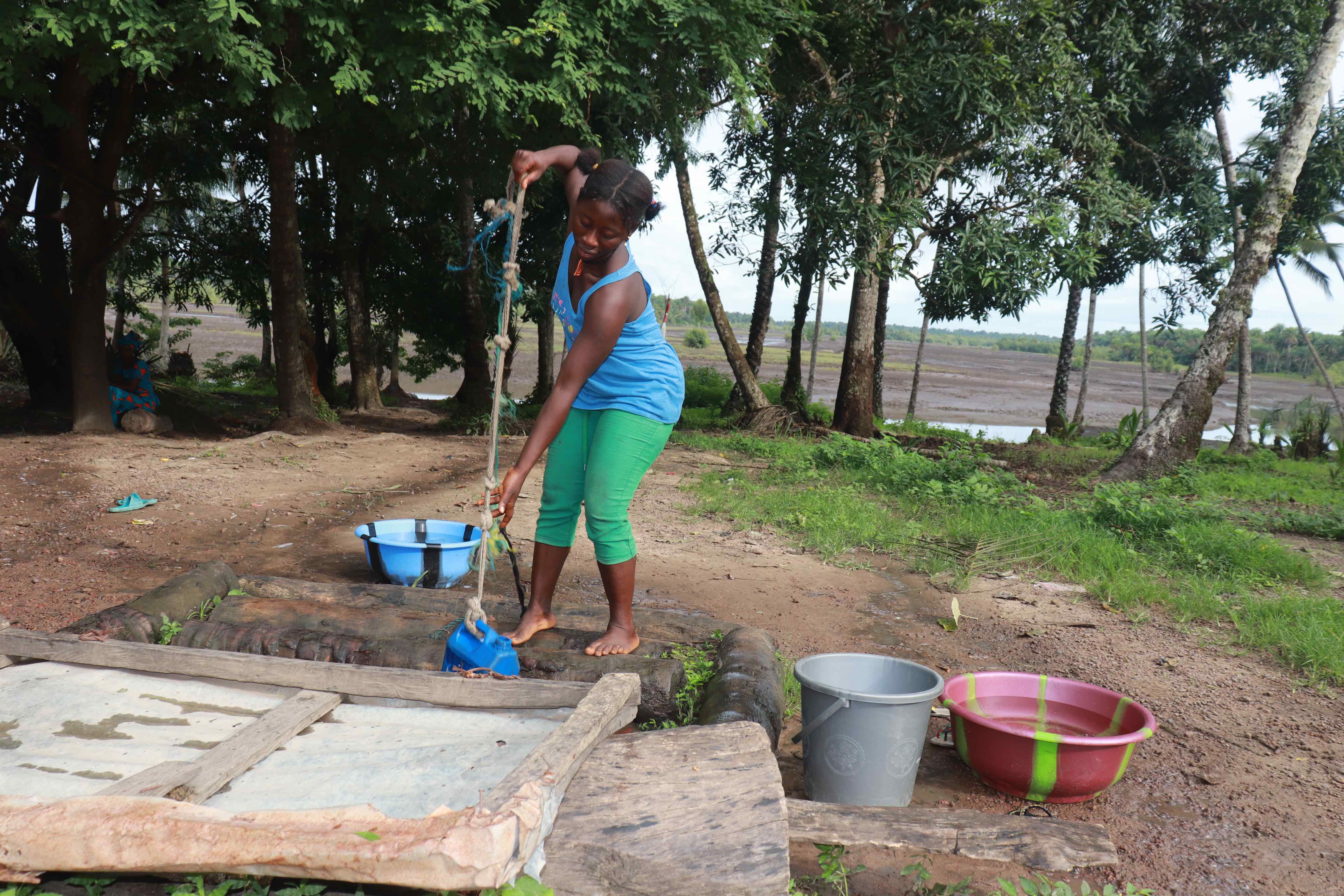 At the mention of a safe supply of water for their community, within minutes, more than fifty people had gathered. These are the kind of people who need a solution and are willing to help however they can to achieve something sustainable. They made sure all the proper documentation for the implementation of their new water project was returned to us in record time.
"If there is no water, that means food preparation will be late," said Ousman Kamara, 48. "That means my children will be late going to school and my wife is not able to prepare her business for sale to the students at the schools."
Lower Ma-King's well has been around longer than the oldest person in the village. It is highly contaminated with tree roots, leaves, worms, cockroaches, and snails being seen in the water and around the fetching area. During the rainy season, surface runoff discharges directly into the well, contaminating it further.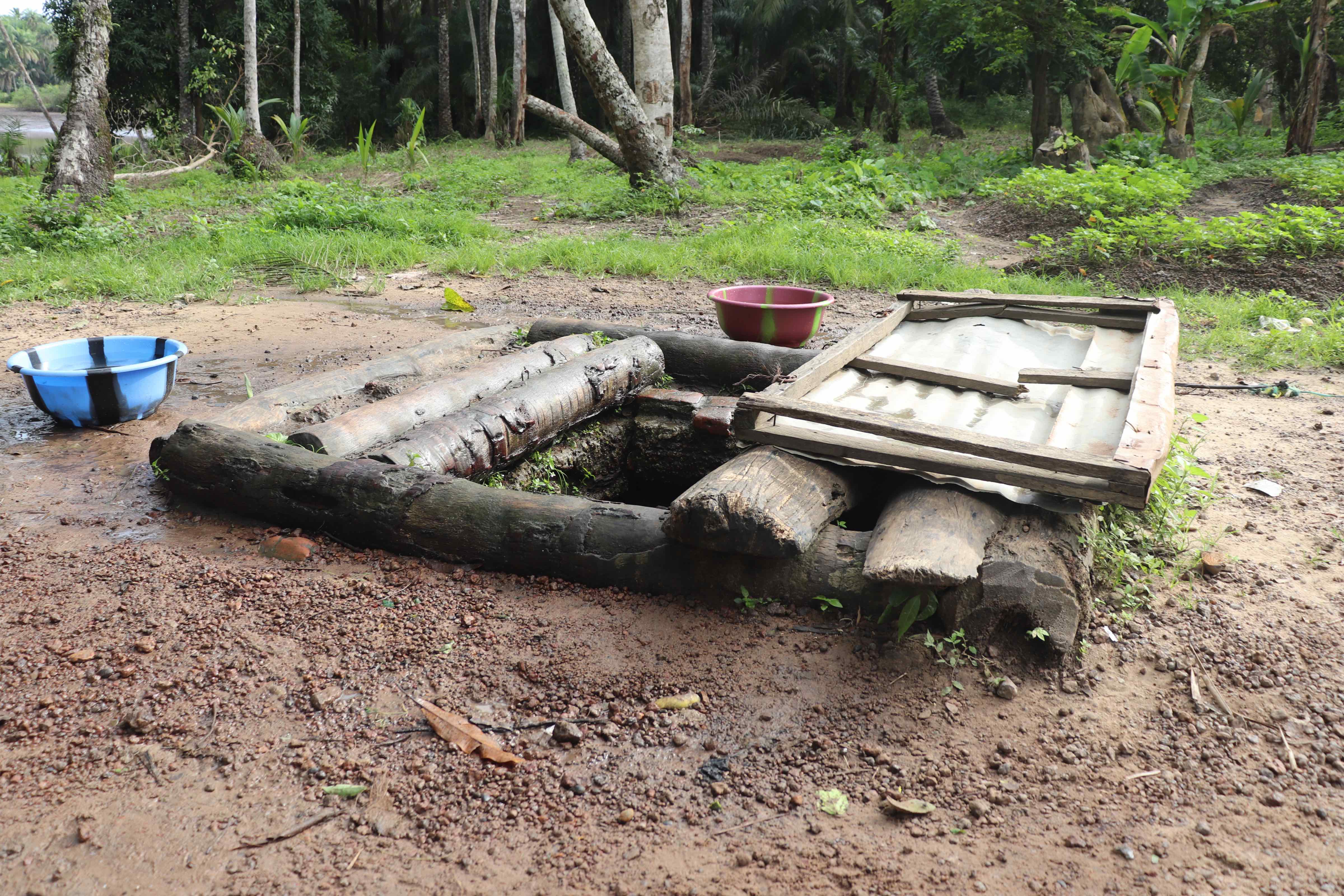 According to interviewees, commonly reported health consequences of drinking the water are typhoid, dysentery, diarrhea, skin diseases, cholera, and recently reported cases of stomachache.
The high salt content in the water is also a major problem. The well is very close to the river, and during the dry season, the level of salt increases, rendering the water unfit for human or animal consumption.
The children in most of the cases are the hardest hit because of their low immune systems. Children are also experiencing infestations of worms and parasites, which greatly reduce their red and white blood cell count. There is a high mortality rate for children under five years old.
"The current water situation takes me away from home most of the time, especially very early in the morning before the call of prayer," said Isatu B., 16 (pictured below, collecting water).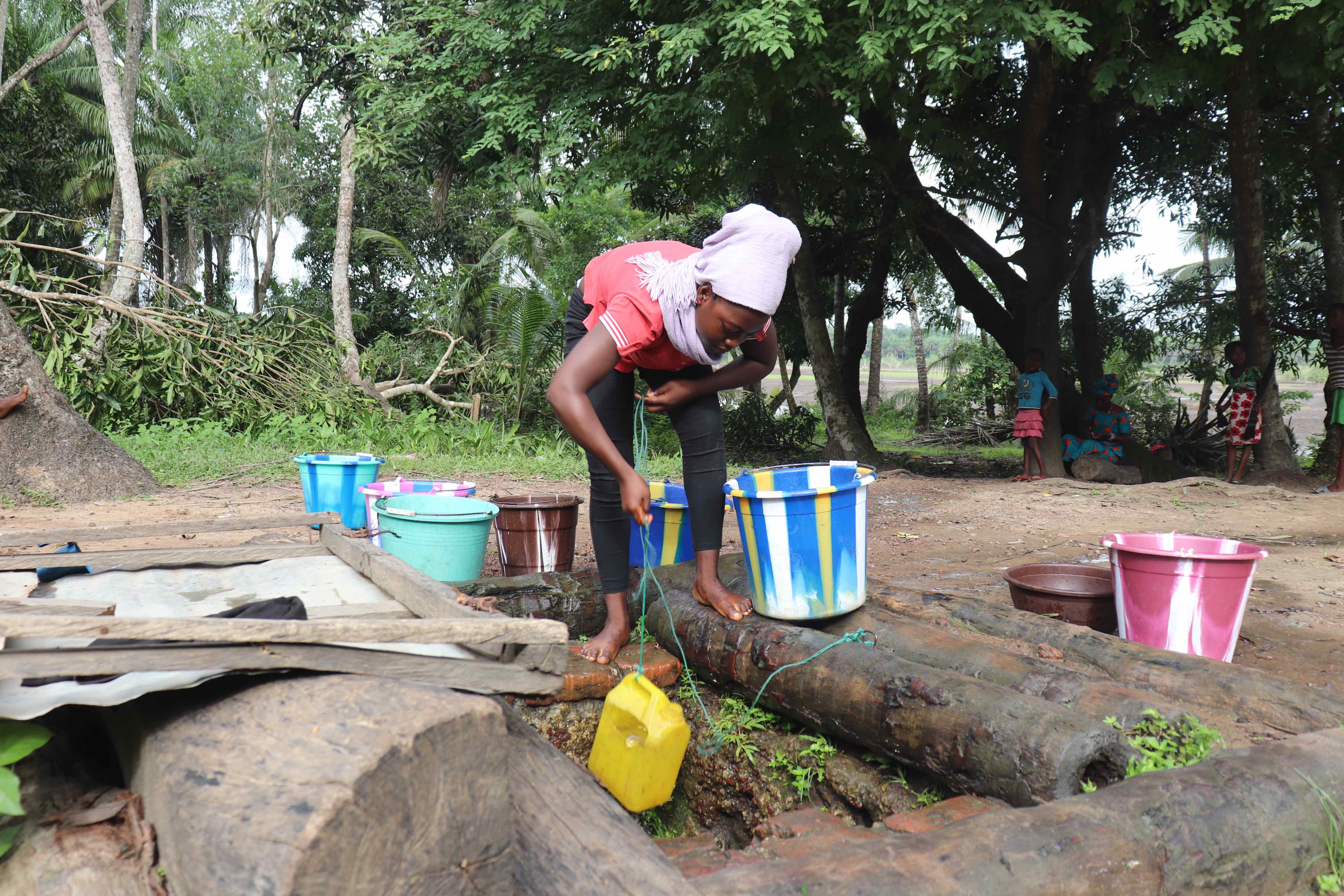 "Going through my menstrual cycle requires access to plenty of clean and safe water throughout the day," Isatu continued. "The secondary school does not have access to water, so water is brought to the school by students from the open well. It is extremely difficult for young girls. The school dropout rate is very high. Now, I cannot blame it all on the lack of safe access to water, but it sure does contribute to the challenges young girls face in not continuing our education."
The availability of safe water is going to improve the condition of life for all members of the community.
What we can do:
New Well
Where we will be drilling is centrally located and will relieve many people of the long journey to fetch water and the challenge of accessing clean water.
Our team will drive over the LS200 mud rotary drill rig and set up camp for a couple of nights. Once the well is drilled to a sufficient water column, it will be cased, developed, and then tested. If these tests are positive, our mechanics will install a new India Mark II pump.
By drilling this borehole, TKKK and the surrounding community will be provided with plenty of accessible, clean drinking water.
Training
There will be hygiene and sanitation training sessions offered for three days in a row.
Community members will learn how to make a hands-free handwashing station called the "tippy-tap." We will use these tippy taps for handwashing demonstrations and will also teach about other tools like dish racks and the importance of properly penning in animals. We will highlight the need to keep restrooms clean, among many other topics.
This training will also strengthen a water user committee that will manage and maintain this new well. They will enforce proper behavior and report to us whenever they need our help in solving a serious problem, like a pump breakdown.