In Makontho the most common livelihoods are farming and petty trading. Fruits and vegetables planted are taken to the open market every Thursday, usually by the women of the home. Children that are old enough to hold a hoe are put to work to help in the care of the home and farm.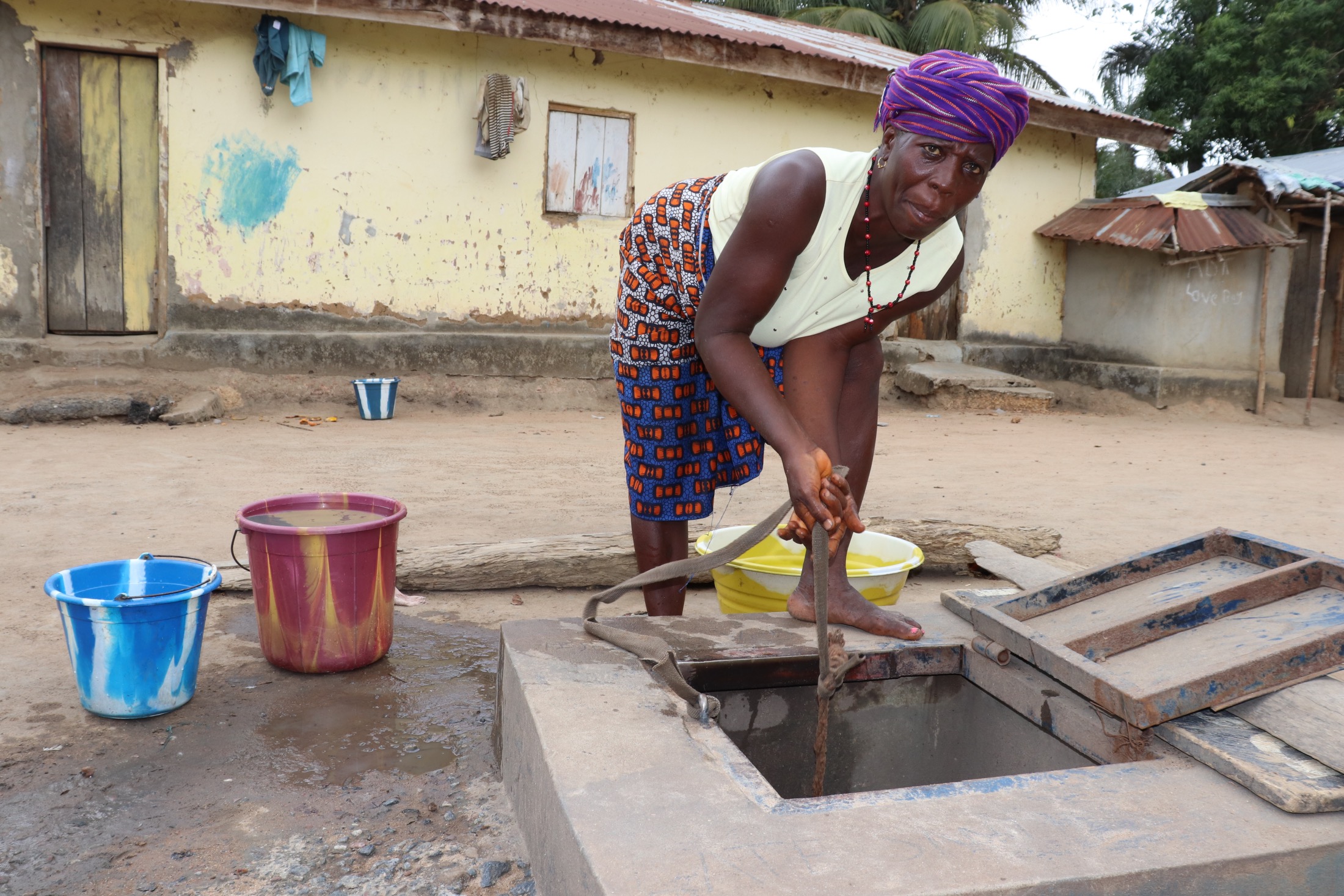 There are two water sources in the community. A stream and an open hand-dug well without a hand pump. Both sources of water are susceptible to contamination. The water-borne illnesses from the drinking water collected range from diarrhea, dysentery, cholera, and several worms and parasites.
"I am a former councilor of this community and happen to be born and raised in Makontho Village. I was happy to have represented my ward. During my tenure, I was able to make meaningful improvements and developments but the one area that needed intervention was access to clean and safe water. Things have gotten so bad that I was forced into trying to construct a well at the back of my house. I go as far as to buy sachets of water to drink. There are families that can not afford to do such. Throughout the day children are walking back and forth trying to provide water for their homes," said Mohamed Kamara.
Here's what we're going to do about it:
Well Rehabilitation
The well marked for this overhaul is dry for a few months every year and needs major work to supply adequate, clean water to the community year round. The pump will be removed, and a hand auger will be lowered inside and powered by a drill team. This hand auger will allow the team to drill several meters deeper to hit a sufficient water column that will ensure the well supplies water throughout all seasons.
As the team drills, casing will be installed, transforming the bottom of this hand-dug well into a borehole. PVC piping will connect this lower system directly to the pump, a construction that we know will also improve the quality of water.
Once this plan is implemented, everyone within the community will have access to safe drinking water in both quality and quantity, even through the dry months.
Hygiene and Sanitation Training
There will be hygiene and sanitation training sessions offered for three days in a row.
After our visit, the hygiene and sanitation trainer decided it would be best to teach community members how to build a tippy tap (a hand-washing station built with a jerrycan, string, and sticks). They will use these tippy taps for handwashing demonstrations, and will also teach about other tools like dish racks and the importance of properly penning in animals.
These trainings will also strengthen the water user committee that manages and maintains this well. They enforce proper behavior and report to us whenever they need our help solving a serious problem, like a pump breakdown.