Field Officer Philip shared the following report on the area near Petifu Junction Saint Paul's Primary School: "Petifu Junction is at the center of Lokomasama Chiefdom, Port Loko District. It is a big community with social, economic, and educational opportunities. People from the surrounding communities within the same chiefdom drive to this location to meet their essential needs. Saint Paul's RC Primary School is in an open area at the center part of the Petifu Junction community, along the main road from Lungi to Port Loko. The school has a large field fenced with local sticks. Saint Paul's Parish Roman Catholic Church is located at the end of the school ground towards Port Loko. At the side of the church, on the school grounds, are parish quarters for the Reverend Father. The school has three pink and blue buildings. The school grounds are spacious, and the field is a vast open area where students play during break time at school. There are houses and other buildings around the school grounds. During the afternoon hours, the school grounds become hot because there are no trees to provide shade and cool air. At the back of the school grounds, there are three toilet buildings."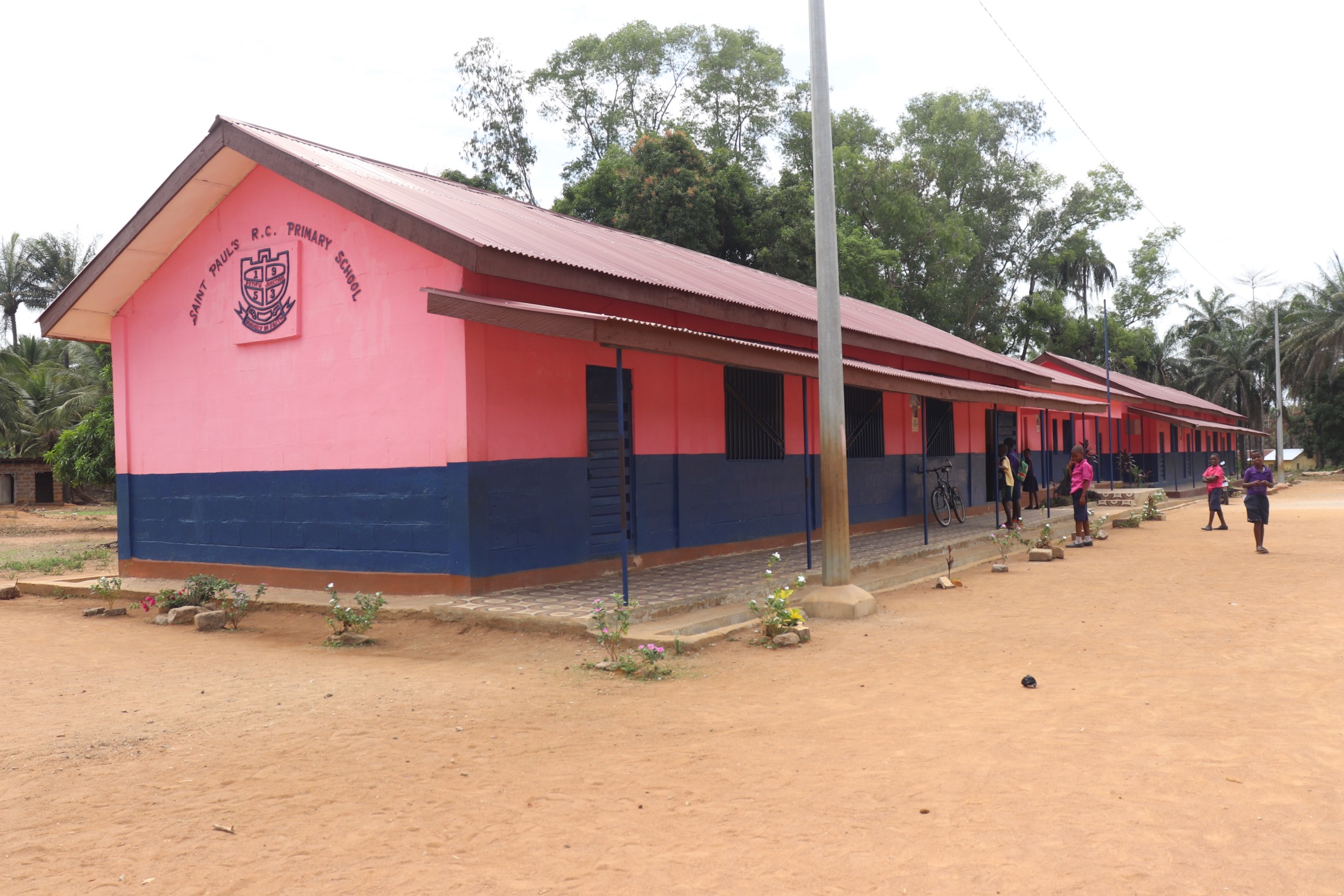 He also shared about the current water source that provides water for 562 students and staff. "The water situation is challenging to the students and staff of the school. The main water source is a protected dug well with a hand pump. The pump for this water source was stolen, and there is no way the school can currently get water from the well. The students struggle to access quality drinking water as most cannot afford to buy packaged water to drink. Some prefer to search around the school's neighboring houses to access drinking water or drink from any source they might find without considering water contamination. The students bear the bulk of fetching water for the school from the alternate well (off-campus). It takes too much time to make a single trip for water. The delay at the alternate well cuts the time for lessons, which is one reason why most of the students cannot perform well in classes and exams."
He continued, "Most students are also tasked with the responsibility to fetch water at home every morning before coming to school and later in the day after school. When they go out in the morning to fetch water before going to school, the delay at the well, especially when it is overcrowded, is why they arrive at school late. The students have access to other water wells, but they are further away across the busy Port Loko Highway, a safety risk."
Kombrabai, an 8-year-old student, shared what it is like, "It is always difficult to access drinking water on the school grounds because the school pump is not providing water for us. Anytime I want to drink water during school break, I usually take my colleagues along to the alternate water source to access drinking water. Sometimes we return late to school because of the long-distance to the alternate water source, and our class teacher punishes us for not being in class on time."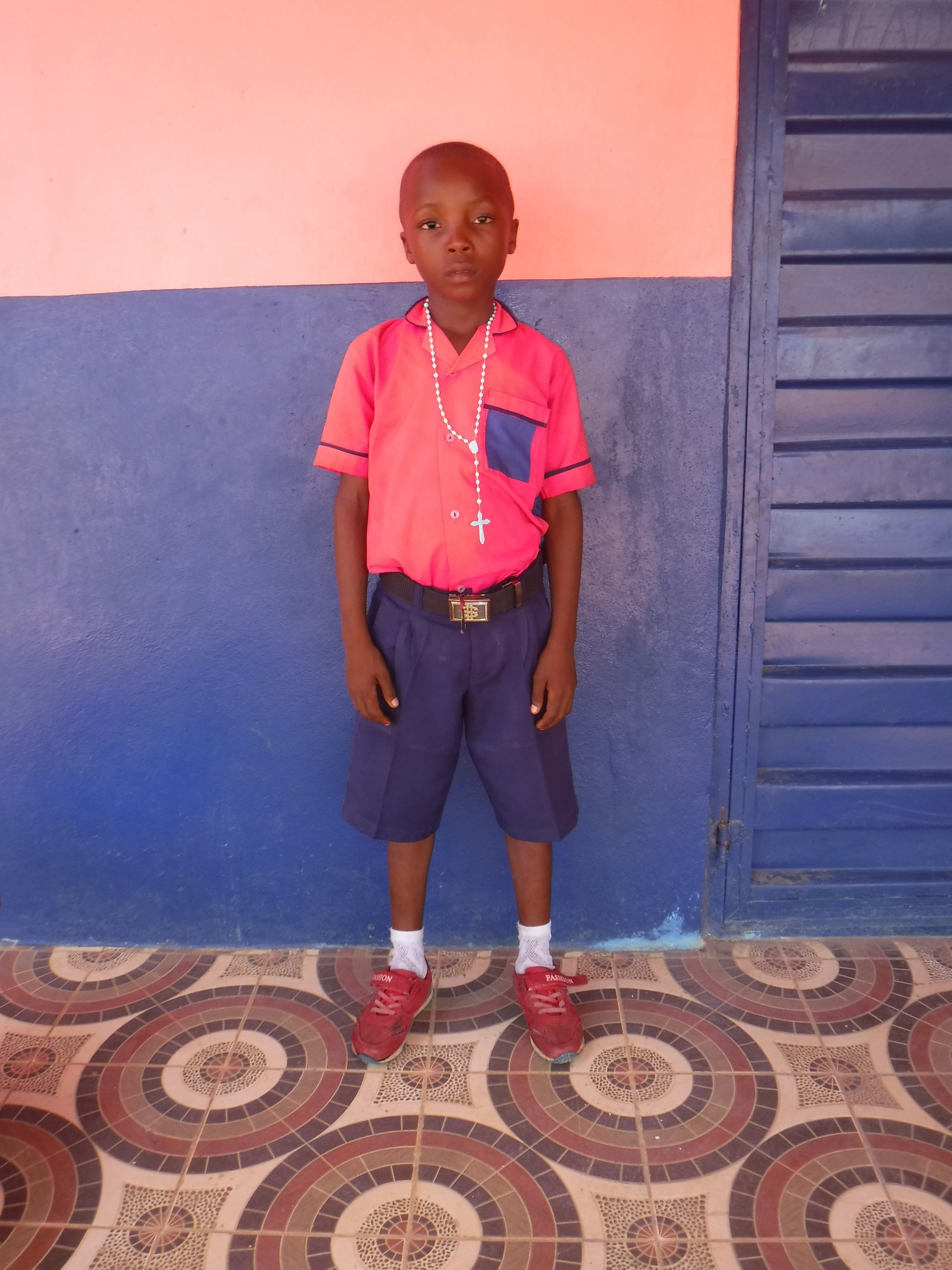 The proposed water project will help replace the stolen pump and rehabilitate the school grounds by converting it into a borehole for a sustainable water supply. It will help stop the student's burden of carrying water far distances. It also gives them the chance to stay in class for lessons.
Here's what we're going to do about it:
Well Rehabilitation
The well marked for this overhaul is dry for a few months every year and needs major work to supply adequate, clean water to the community year round. The pump will be removed, and a hand auger will be lowered inside and powered by a drill team. This hand auger will allow the team to drill several meters deeper to hit a sufficient water column that will ensure the well supplies water throughout all seasons.
As the team drills, casing will be installed, transforming the bottom of this hand-dug well into a borehole. PVC piping will connect this lower system directly to the pump, a construction that we know will also improve the quality of water.
Once this plan is implemented, everyone within the community will have access to safe drinking water in both quality and quantity, even through the dry months.
Hygiene and Sanitation Training
There will be hygiene and sanitation training sessions offered for three days in a row.
After our visit, the hygiene and sanitation trainer decided it would be best to teach community members how to build a tippy tap (a hand-washing station built with a jerrycan, string, and sticks). They will use these tippy taps for handwashing demonstrations, and will also teach about other tools like dish racks and the importance of properly penning in animals.
These trainings will also strengthen the water user committee that manages and maintains this well. They enforce proper behavior and report to us whenever they need our help solving a serious problem, like a pump breakdown.