Mayeamy is a small, rural community made up of several large Muslim families that embrace and entertain people from other tribes and religious groups. The community of thirteen houses with a road running through the middle is full of potential for further development. It is mostly quiet and peaceful with the sounds of birds until the occasional passing motorcycle or truck from the nearby granite mine.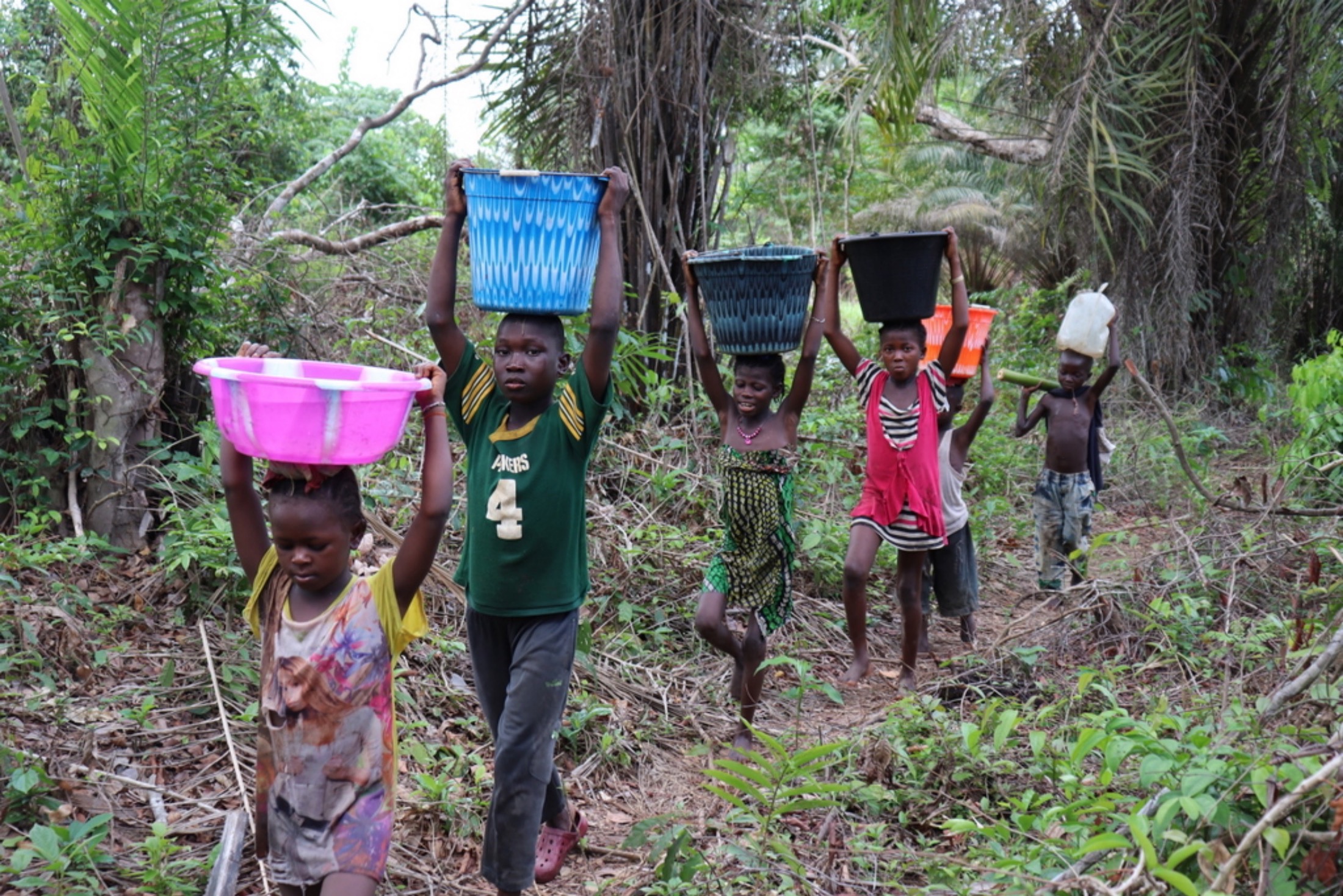 The most common livelihood is farming and gardening. People have embarked on making large gardens of different fruits that will be around long after they have passed away. The large palm tree plantations, cashew plantations, coconuts, and mango trees all come with much-needed income that sustains families throughout the year. Other income-producing goods are bamboo sticks or charcoal, which produce revenue faster than the planting of fruits and vegetables.
The swamp is used as the main water source by people in the village when the well is not functioning or has low water levels. The interruption in clean water leads people to fetch water from less desirable sources and leads to illnesses. The children are always the first to be affected by bacterial infections like bloated stomachs, vomiting, fevers, and lack of appetite. These can eventually lead to illnesses such as typhoid, dysentery, cholera, or diarrhea.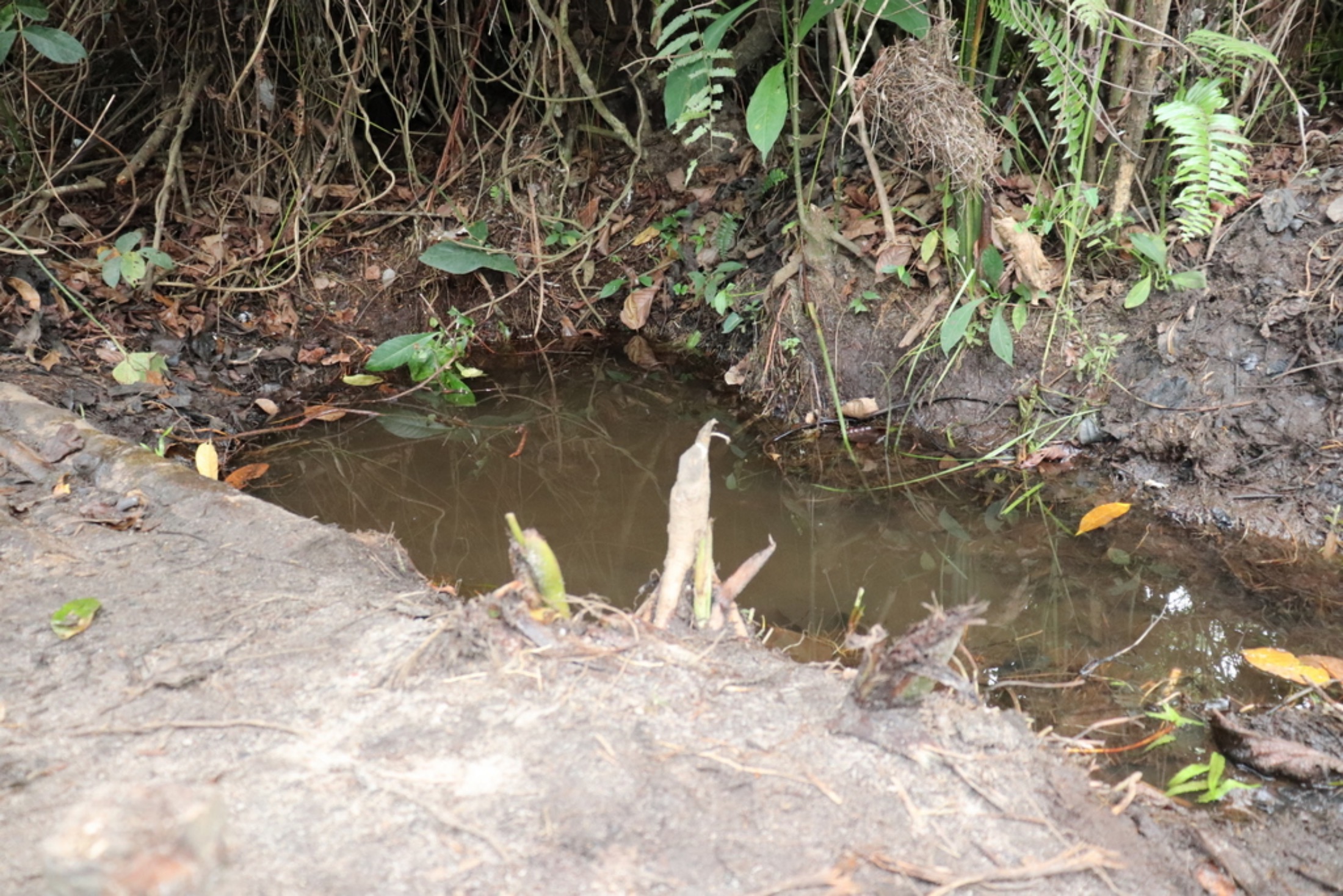 "We have had several organizations come and promise to provide us with clean and safe water, but in the end, it's just promises. We suffer a lot, and drinking water from the swamp is a result of not having any alternative. We have gathered some money in the past and sent for an organization that is responsible for the repair and rehabilitation of our well, but they got ahold of the money and never came back to do the work. Money is very hard to come by in the village. Having to go far distances to fetch water that is not pure not only puts our health at risk, but we also stand a good chance of getting bitten by some of the poisonous snakes that are in this village. I am the Headman and also a father of 5 children. The wellbeing of every member of the village, including my children, is on my head, and I am always in a constant state of alert and readiness," said Alie Sesay, Village Headman.
This rehab will provide the conversion of a hand-dug well to a borehole. This will drastically reduce the water contamination rate for people and provide plenty of clean, safe water in the community throughout the year.
Here's what we're going to do about it:
Well Rehabilitation
The well marked for this overhaul is dry for a few months every year and needs major work to supply adequate, clean water to the community year round. The pump will be removed, and a hand auger will be lowered inside and powered by a drill team. This hand auger will allow the team to drill several meters deeper to hit a sufficient water column that will ensure the well supplies water throughout all seasons.
As the team drills, a casing will be installed, transforming the bottom of this hand-dug well into a borehole. PVC piping will connect this lower system directly to the pump, a construction that we know will also improve the quality of water.
Once this plan is implemented, everyone within the community will have access to safe drinking water in both quality and quantity, even through the dry months.
Hygiene and Sanitation Training
There will be hygiene and sanitation training sessions offered for three days in a row.
After our visit, the hygiene and sanitation trainer decided it would be best to teach community members how to build a tippy tap (a hand-washing station built with a jerrycan, string, and sticks). They will use these tippy taps for handwashing demonstrations, and will also teach about other tools like dish racks and the importance of properly penning in animals.
These trainings will also strengthen the water user committee that manages and maintains this well. They enforce proper behavior and report to us whenever they need our help solving a serious problem, like a pump breakdown.