In the 1990s, Masheka's two hand pumps were stolen during Sierra Leone's civil wars. Since then, they've been lifting buckets of water from a hand-dug shallow well. However, during the dry season, the water table lowers and water becomes scarce.
The lack of access to clean and safe water has caused many of Masheka's 605 people to depend on rainwater when it is available, which is only a few months each year. Rainwater is much better than the regular cockroach-infested open well full of dirt and debris. It is not uncommon to see bowls, buckets, and barrels under the eaves of Masheka's houses collecting rainwater trickling from the rooves.
"[The open well] resembles a ditch with water [more] than a well," said Mohamed, one of our field officers. "Looking into the opening of the well, a look of disappointment and horror filled my face. How on earth can anyone drink from such filth?"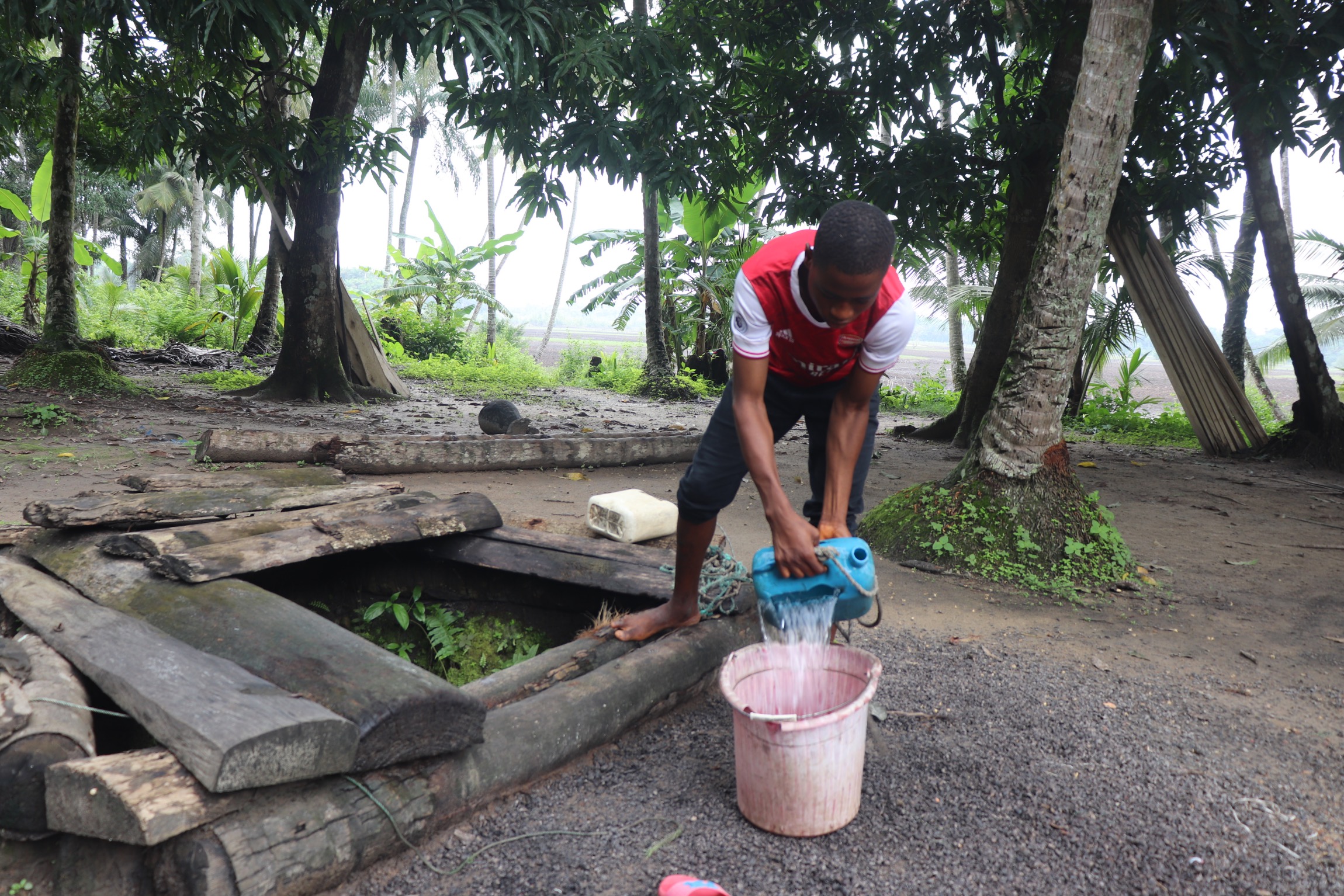 Of course, drinking water from the open well has led to many illnesses, given that the source is open to fertilizer from nearby farms, animals, insects, and any number of other pollutants. When the water is drawn up from the open well, it has a brownish color and a strange smell. Many of Masheka's children have distended bellies from malnutrition, parasites, or both. But because the village lacks education on hygiene, sanitation, and health, all the people's health problems are blamed on witchcraft.
"Most times, we are concerned with finding water to drink, but we are also plagued with the lack of sufficient water to process our palm oil," said Baba Bangura, 50, the village's headman. "The processing of palm oil is a major part of our livelihood. Without it, there will be no food on the table. I have a large garden of palm kernels, but most of it is left up [in] the tree because there is no water to process it. If I cannot make money, I will not survive for a month."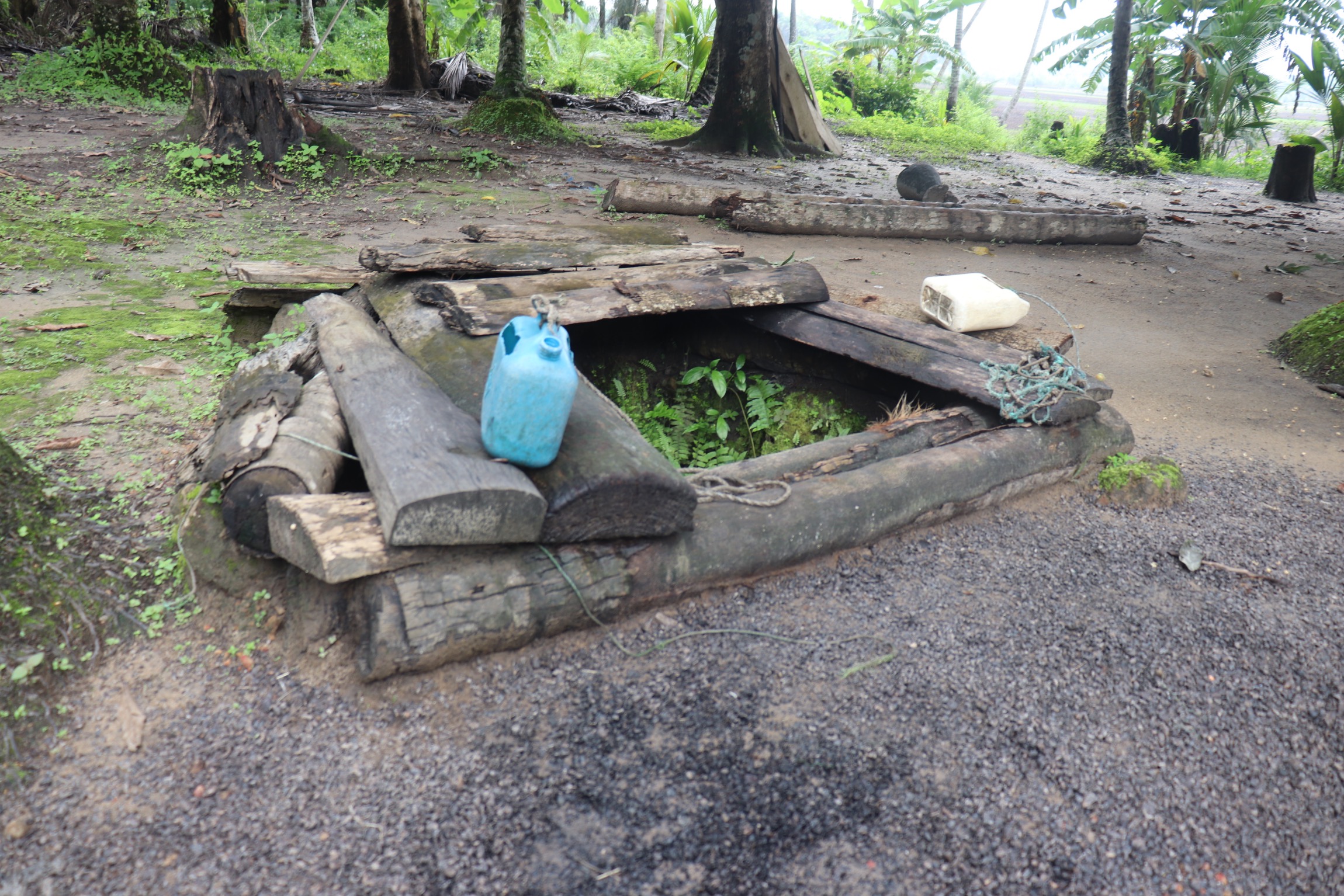 Yaya, a 17-year-old young man, is unable to leave his parents' home until they have a source of clean, reliable water nearby. Because of the current desperation, he feels trapped.
"In some villages, a boy my age has a wife of his own," Yaya said. "I have honored my mother and father by staying close to home and making sure I do my part as a family member. I don't know how much longer I will be able to help my mother, because boys are not supposed to carry water on their heads. I am teased every day by my peers, but I will never go against my mother's wishes."
With a reliable source of clean water nearby and some training to learn how diseases and parasites enter the body, Masheka's people will enjoy better health and more prosperity. With time, their lives and futures will be brighter.
Here's what we're going to do about it:
Well Rehabilitation
The well marked for this overhaul is dry for a few months every year and needs major work to supply adequate, clean water to the community year round. The pump will be removed, and a hand auger will be lowered inside and powered by a drill team. This hand auger will allow the team to drill several meters deeper to hit a sufficient water column that will ensure the well supplies water throughout all seasons.
As the team drills, casing will be installed, transforming the bottom of this hand-dug well into a borehole. PVC piping will connect this lower system directly to the pump, a construction that we know will also improve the quality of water.
Once this plan is implemented, everyone within the community will have access to safe drinking water in both quality and quantity, even through the dry months.
Hygiene and Sanitation Training
There will be hygiene and sanitation training sessions offered for three days in a row.
After our visit, the hygiene and sanitation trainer decided it would be best to teach community members how to build a tippy tap (a hand-washing station built with a jerrycan, string, and sticks). They will use these tippy taps for handwashing demonstrations, and will also teach about other tools like dish racks and the importance of properly penning in animals.
These trainings will also strengthen the water user committee that manages and maintains this well. They enforce proper behavior and report to us whenever they need our help solving a serious problem, like a pump breakdown.