Construction is complete on the new well for the Wowoli Community!
The following report was posted from the field…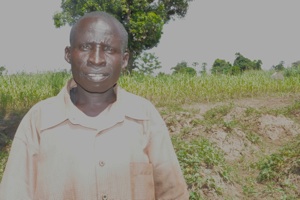 It was a very interesting learning experience the time WHI drilled a well in Wowoli village.  We interacted with a number of people that included Richard Loguryang, a man with a sense of humor. Richard is very kind.  I was blessed to share a word with Richard and he had this to say:
"I'm so happy for the well drilled in our village, as a community we have been so much blessed and we really thank God for this privilege He has given to us. Water has been a very big problem to us. Streams have always been our only solution (Kibo stream), which has led to a high rate of infection."
Richard is currently working as an Army Chaplain in Yei County. Though he is away from home most of the time, he is so much thrilled to have a water point in his village. He prays to God to bless the donor and WHI Crew & the donor for all the efforts they made towards the new well.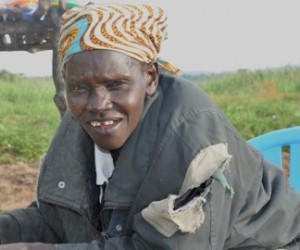 A mother of two children, married, and 68 year of age,  Josephine is still strong enough to go in the field and dig. During our conversation, she  narrated her story and had this to say,  "I lived in Uganda in 1952 with my husband. We ran to exile from the Anyanya 1 war (a rebel group in Sudan), and settled in the place called Busana- Uganda."
Josephine says when they came back to Sudan, they found it hard to be accepted by the community, because they had stayed for so long in the diaspora. However, time solved this problem. The community finally accepted and embraced them.
Nevertheless, Josephine still admits that though other problems had been overcome, her family still faced hard times looking for water and food. She thanks God so much to let her see the water problem getting solved. "We are very happy to have clean water in our community. I really now think that God is to solve all our problems one by one; it is a mater of time. Many of our needs will be met" says a happy Josephine.
"I extend my heart felt thanks to the donors for the great work they do to help the poor. There is nothing we do for God that he doesn't pay us back. I pray to the  Almighty to give everyone the best", she concluded.