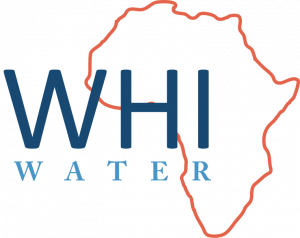 The Water Project, Inc. is proud to be in partnership with Water Harvest International (WHI), a U.S.-based Christian safe water non-profit with an
operational base in Southern Sudan.
Between 2005 and 2007, several members
of the Radler family visited both North and South Sudan on mission
trips. Realizing the deep impact that clean water can have not only on
a community but also how it can aid in spreading the Gospel, The Radler
Foundation decided to start and fund a water drilling operation based
in Kajo Keji County, South Sudan.
In May of 2008, as planning and
development was taking shape, the Lord blessed the Foundation and
brought Stephen Huber on board as WHI's first employee. Stephen moved
to Sudan in July of 2008 to set up operations in-country.
Through 2008, WHI's support team in Texas acquired the necessary equipment to send to Sudan, including a PAT Drill 301-TP air/mud rig, Toyota Landcruiser, and Tata 4WD Lorry.
Stephen, on the ground in Sudan, began construction of a building and
compound where the operation would be based. The first Sudanese to work
with WHI was George Lukwago, who had recently graduated from university
with a major in Rural Development. Then, with his background as an NGO
contractor, multiple vocational degrees, and a trained pastor, Asiki
Isaac became the second Sudanese on our team. After more preparations,
WHI started drilling in 2009 and has been busy every since.
Today, WHI operates with a team of thirteen Sudanese workers
including: a full time Sanitation Coordinator who oversees all aspects
of sanitation training, a Ministry Coordinator who oversees evangelism
and Christian communal development, an expert Pump Installation Team,
and numerous assistant drillers. The team is currently completing
around two wells a week.