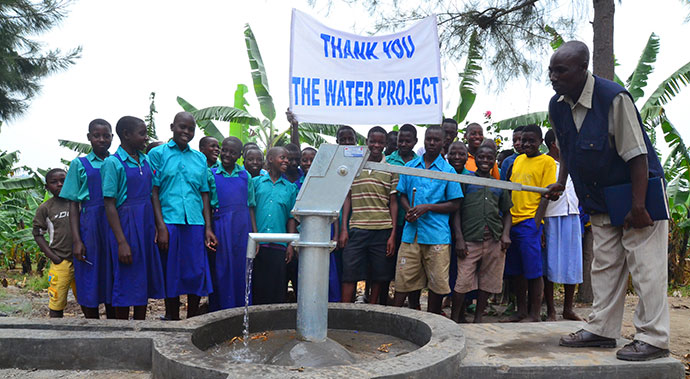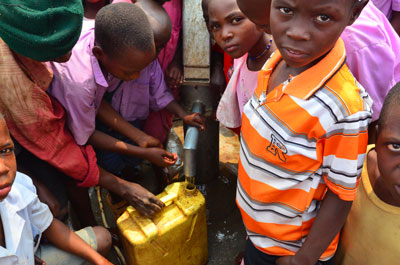 You, your school, church or even a group of your friends can choose to fund an entire clean water project in Kenya, Sierra Leone, Uganda, or Rwanda.
Cost and project availability vary, but on average a village sized water project can be completed for between $12,000-$15,000. The costs include preparing the community for a water project, actual construction and the long-term monitoring and evaluation needed to make sure your investment lasts a very long time.
All it takes is a bit of passion and a little time to change someone's world.
If you are interested in sponsoring an entire well, or even just a portion, we've got a couple great tools to help get your project off the ground...
Take The Water Challenge »
If you want to know how your class, school, club, church or other group can get involved and help bring clean water to thousands of people check this out.
Start a Fundraiser »
Start a personal fundraising page so you can collect and track your project online. It's a great tool to help spread the word and encourage your team!

No problem. Just drop us a line or call 704-918-1804 and we'll get back to you right away!