---
Thursday, March 10th, 2011
by Peter
---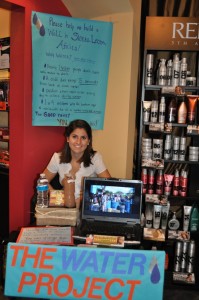 What do water wells in Sierra Leone, senior projects, spaghetti dinners, an auction,  a day spa  and an inspirational fundraising effort have in common?  Olivia Coury!
Olivia is a senior at Daniel High School and has been working on her Senior Project since early in the fall of 2010.  Olivia's passion for Africa and knowledge of the need for clean, safe water inspired her to fundraise for water projects in communities in Sierra Leone.  To date, Olivia has raised nearly $12,000.
In her research to find an organization to work with, Olivia said, "I wanted to hear stories of struggle, hope, and redemption–of real people with thoughts and feelings and ambitions. I guess what I'm saying is that The Water Project showed me, in a tangible way, the people behind the numbers that I wanted to help." And help she did.
"Under the guidance of my mentor, Dayle Stewart," Olivia writes to us, "I started small, setting up what I call an "awareness booth" at a local spa where the patrons, if they chose, listened to my great big plans for a well that would serve an entire village."
Olivia showed pictures, shared the facts about water, and even filled a water bottle with simulated dirty water to illustrate what folks have to drink in many of the locations where The Water Project works.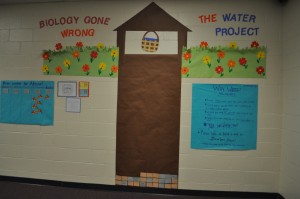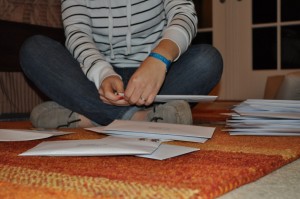 Next, Olivia collaborated with her Biology teacher and started to raise funds by selling 'Biology Gone Wrong' donation tickets; the cost of which went directly to the well fund. Olivia involved her classmates, and to encourage competition for the most sold, rewarded the highest group with a pizza party, generously donated by Papa John's Pizza.
But, Olivia wasn't done yet… she had more fund raisers ahead including letters to family and friends inviting them to donate to the project. Olivia worked to build an ever expanding community who would become a part of these water projects with her.
The latest event was a spaghetti dinner and silent auction.  Olivia canvassed her community inviting area businesses, family and friends to donate items that would be included in the silent auction. Olivia's basement quickly began filling with donated items to auction off.  80 hungry and generous guests attended the spaghetti dinner.  It was a resounding success and raised over $8,500.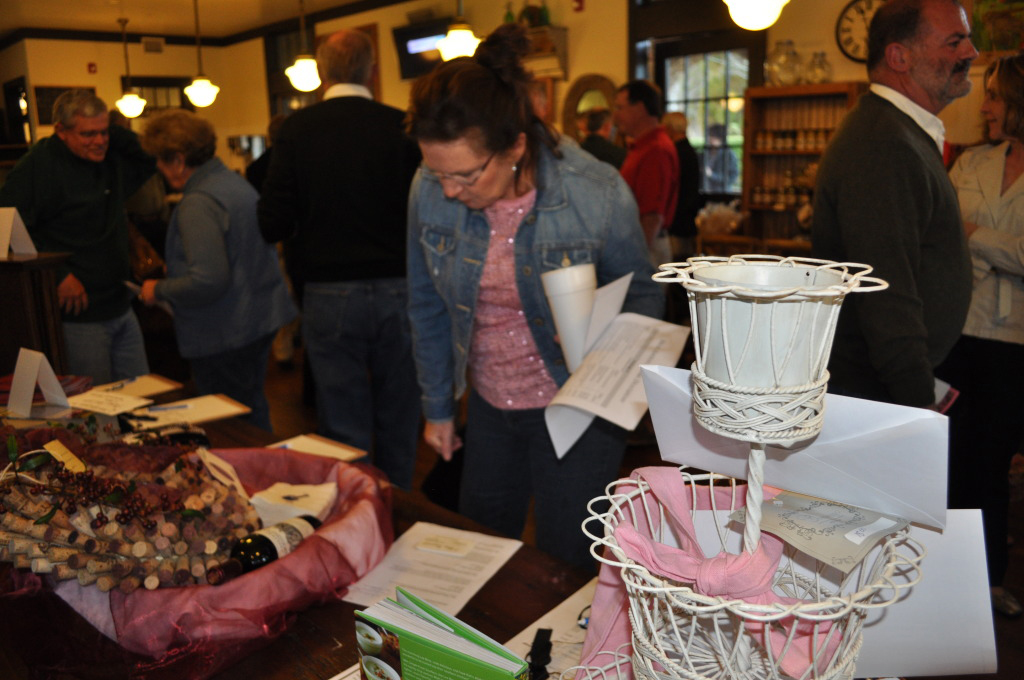 If that wasn't enough, in the true sense of collaboration Olivia is further sharing her energy and inspiration. She recently partnered with another senior, Sinead Haughey, who is also working on a senior project.  Sinead will be hosting a 5K race on March 12th called, 'Go to the Well 5K'.  Proceeds from this race will add to the ever growing fundraising total.
Check out their progress at http://thewaterproject.org/community/profile/olivia-coury
Olivia's final words of wisdom for all of us fellow fundraisers…, "I guess the best advice I can really give is to keep at it. It will take loads of time and effort, but it's so worth it."  "I have learned so much….God has taught me that when a little bit of our faith in Him intersects His endless faithfulness, God shows up BIG- two wells big! "
Olivia, we couldn't agree more!  Count us inspired!!
Back
---