People living in Ikuusya Community have to travel more than 2 miles to collect water from the nearby riverbed. They must scoop the murky water from a hole, fill their containers and make the return journey home – this time with the added weight of the water.
The journey is made easier for those who own a donkey. Others must resort to paying for people to fetch the water for them.
All of this effort is undertaken to bring home water that is unsafe. Most people here take the time to boil the water to help reduce contaminants, but it is not enough to eliminate all the waterborne diseases found in the source.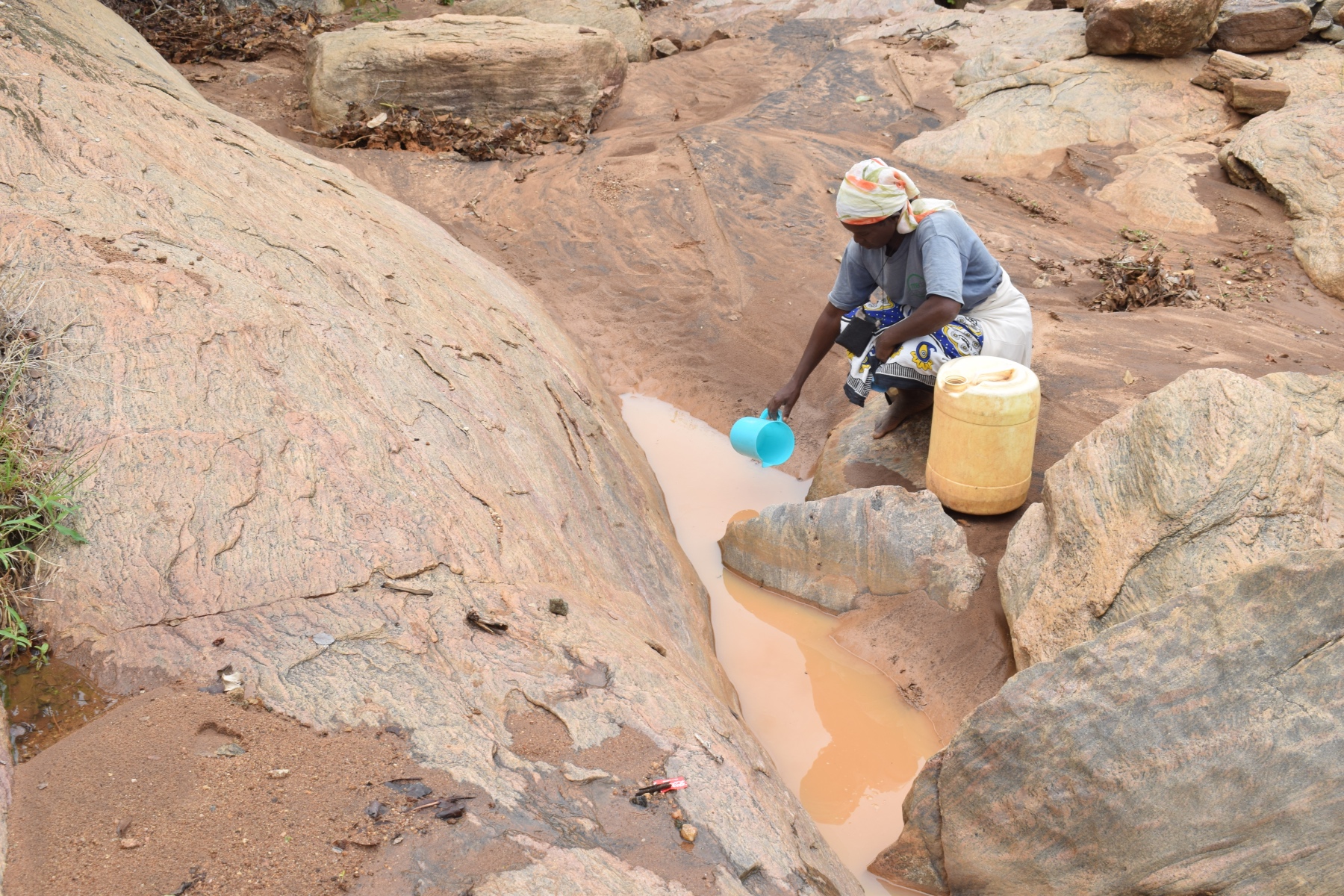 The problem is amplified by the fact that it reduces the level of hygiene and sanitation in the community. Roughly three-quarters of households have latrines, but none of the households we visited had water nearby to use for handwashing due to the lack of access.
"The majority of people in our area want to lead decent lives, with high levels of hygiene and sanitation. However, water challenges in our community have led to poor levels of cleanliness at the household level," Mrs. Mwikali Kimeli, a local farmer, said to us.
The Kwa Mbunza self-help group heard about our work from neighboring groups. They got in contact with our field officer Patrick and expressed their intention to partner with us to improve access to safe water in their community.
Most people here rely on farming or casual labor as their source of income. However, some are employed in formal jobs and others conduct petty trade to make a living.
The community is found in a peaceful remote rural village with the characteristic indigenous dry-land tree species forming the majority of the vegetation cover. The majority of individual houses are mud made and grass thatched with others made of bricks and iron sheets.
What we plan to do about it:
Our main entry point into Ikuusya Community has been the Kwa Mbunza Self-Help Group, which is comprised of farming households that are working together to address water and food scarcity in their region. These members will be our hands in feet in both constructing water projects and spreading the message of good hygiene and sanitation to everyone.
Training
We're going to continue training the self-help group members and their communities on hygiene and sanitation practices. Though our visits to households were encouraging, we want to ensure that community members are practicing the day to day habits we're not able to observe. Food hygiene, water hygiene and treatment, personal hygiene and handwashing will all be a focus during our next review.
Sand Dam
Building this sand dam at a spot further down the river in Ikuusya will bring water closer to hundreds of other people. After the community picked the spot, our technical team went in and proved the viability by finding a good foundation of bedrock. Now, our engineers are busy drawing up the blueprints. We estimate the dam will be 12.3 meters long and 3.1 meters high.
We are unified with this community to address the water shortage. As more sand dams are built, the environment will continue to transform. As the sand dams mature and build up more sand, the water tables will rise. Along with these sand dams, hand-dug wells (check out the hand-dug well being installed next to this dam) will be installed to give locals a good, safe way to access that water.
With these projects, clean water will be brought closer to people.
---
This project is a part of our shared program with Africa Sand Dam Foundation. Our team is pleased to provide the reports for this project (edited for clarity) thanks to the hard work of our friends in Kenya.