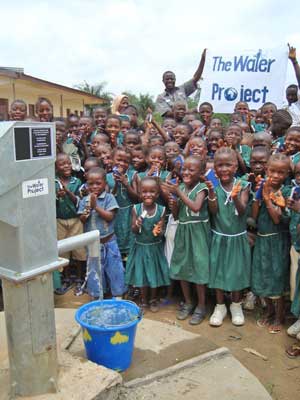 Anyone can dig a hole. Anyone can send money to Africa to fund a well. Anyone can take a picture of water flowing and claim success.
But it takes trained and committed teams working in collaboration to build a water project on a strong foundation that ensures lasting worth and life changing impact.
A water project costs more than a well.
A comprehensive, sustainable water project costs time, commitment, investment in people, a willingness to measure and admit both success and failures, and a passion to care for people more than hardware.
The Water Project is working very hard to build long-term, truly sustainable water projects that are held to a measurable standard of success over the long term. We're less interested in an ever growing tally of projects than we are in seeing lives changed.
So...how do we do that? In the sections that follow, you can read about the process we have developed so far. We're always measuring, always questioning and always learning - so this will change as we learn.
As we like to say, if this were easy, it'd be done already.