---
Monday, October 19th, 2015
by Lisa McAllister
---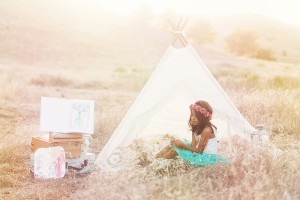 Yarleena is 7 years old and lives in Orange County, California with her parents. Inspired by her story, The Water Project asked if she would answer some questions about her successful fundraising campaign. Yarleena raised more than $500 which helped a community in Uganda.
—
TWP: So, Yarleena, what made you choose water as your cause? 
After watching a documentary by Ahmad Alshugairi this past Ramadan. I asked my mother if I could help people in need of water.
As California residents, we conserve our use of water as we are in a drought.
TWP: What made you choose The Water Project?
Because I liked the past projects and I saw how the kids had a better life when water is close.
TWP: Is this your first fundraising campaign for The Water Project?
Yes!
TWP: That's awesome! Thank you! So, what did you do to fundraise?
I talked to family and friends; I explained how nice it would be to give when you can. My mom and dad helped a lot too!
TWP: Do you have any crazy stories?
I talked to everyone about the fundraiser including the principle of my school! He was very encouraging and suggested I would get involved and present issues I cared about so everyone can help!
TWP: How did you get people involved?
I presented facts that I found on the water project website. We raised funds from 4 different countries: USA, Saudi Arabia, Egypt and China.
TWP: That's amazing! So, how do you inspire people to take action for clean water?
By being a good example!
—
Thank you, Yarleena and family for sharing your story! Anyone can start a fundraiser and inspire people to action for clean water! Thank you for doing so! Read more about the community Yarleena helped here.
Want to start your own campaign? Learn more today!
Home
More Like This
---