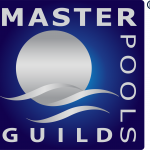 We had the pleasure of speaking with Teri Wiltshire, Special Projects Manager of Master Pools Guild (MPG) and Carla Sovernigo, President/CFO of Alka Pool and past Chairwomen of MPG to learn more about their organization and commitment to providing clean water to communities in need. Master Pools Guild has partnered with The Water Project since 2015, raising more than $100,000 and helping 2000+ people gain access to clean water.
The Guild is an international network of elite custom pool builders who build the world's finest pools and have a commitment to sharing with and educating other members. "One thing that makes this organization unique, with over 100+ member companies, is that these are companies that are primarily family businesses, some of them in their 2nd and 3rd generation and I think that brings a unique character to the group as a whole," shares Teri. "It gives this group something special that is hard to find anywhere else."
Current members have grown up together, creating a special community, "It is not just an organization of businesses, it's a family. And we connect to one another like family. We don't just care about our businesses, we care about each other," adds Carla.
Continue Reading »