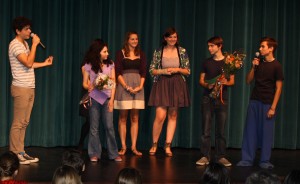 This past October, Performers for Progress set out to raise enough money to build two wells in India.  They ended up raising enough for three!
Just a few weeks after performing and asking their audiences to get behind this important work, the first two of their three wells was constructed in India.  You can see the new wells at Sirumayangudi & Mettupatti in India.
So far over 1,600 people have access to clean, safe water because of the efforts of a few committed students.  The communities in India are very grateful…and so are we!